Two Kinds of Dog Lovers for Wine Tasting
We have two kinds of dog lovers at Amista. Which one are you?
The first lives a car ride away, loves wine, wants to explore new wineries, or return to their favorites, loves their dog, and hates to leave him or her at home…so they bring them along. They are welcome at Amista!
The second comes from afar, loves wine, wants to explore new wineries, or return to their favorites, loves their dog, and hates to leave them at home, but couldn't bring them and misses them terribly. They are welcome at Amista!
For the dogs we offer fresh water – current vintage – and doggie treats. For the humans who miss thier dogs, we offer ours for petting and loving, when we visit the tasting room on our daily walk.
Dog Friendly Wineries in Sonoma County
If you're visiting Sonoma wine country, you're in luck. There are several wineries that are dog friendly. Amista was featured along with our dog friendly neighbors in "18 Best Dog-Friendly Wineries in Sonoma County" in Sonoma Magazine.
Amista Dogs Dylan and Torin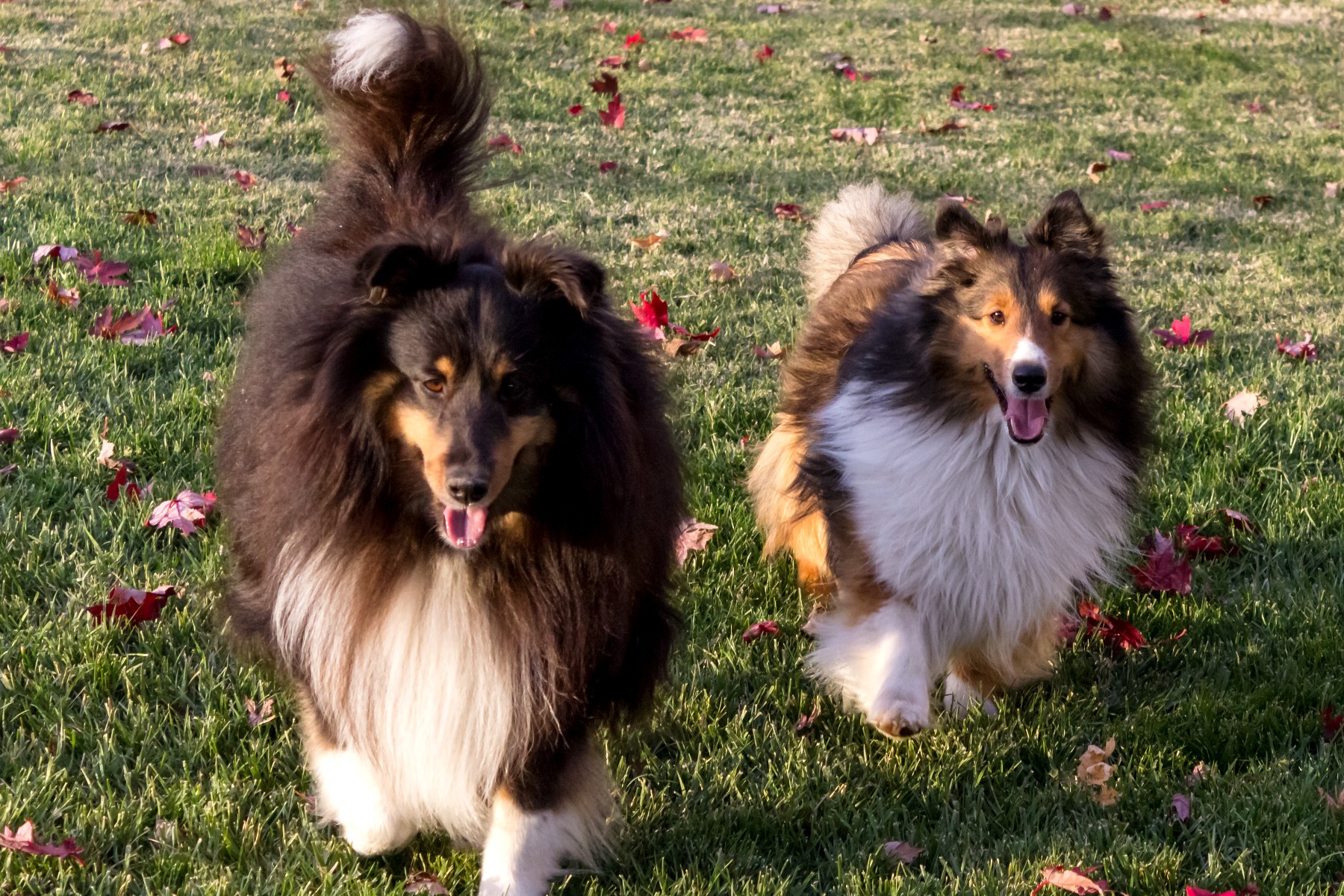 Our dogs, Dylan and Torin (both Shetland Sheepdogs or Shelties for short), love to visit our tasting room on their daily walks. They especially love to meet other dogs. Once they've made the rounds of the visiting canines, they greet the human guests. We can always tell when people are missing their dogs at home because they are eager to say hello to our pups.
"Several Sonoma County wineries are now welcoming visitors to pair vino with Fido in ways which both dog-owners and dogs can appreciate: fine wine and artisan bites for "Mommy" and "Daddy," and treats, vineyard sprints and bowls of water for the beloved pooch," the article goes on to say.
Vineyard Adventure Walk – for Dogs and Their Humans
Our self-guided vineyard tour is another attraction that is perfect for dogs and their owners. You can breathe the fresh air as you explore our vineyards on a self-guided Vineyard Adventure Walk, created in partnership with the Sonoma County Winegrowers. See the Grenache, Syrah, Mourvedre and Chardonnay varieties we grow, learn about the wines we make from them and discover our backwater pond that is part of the Habitat Enhancement Project designed to restore the natural fish habitat in Dry Creek. The complimentary walk is approximately one-half mile on flat terrain. Dogs on a leash and children are welcome.
Discover Estate Grown Sparkling and Rhône Wines
"After taking a self-guided tour of the property with your dog, taste Amista's sparkling and still wines on the patio," says the writer. We are the only winery in Healdsburg to offer a selection of sparkling Rhône wines as well as a Blanc de Blanc made from our Chardonnay grapes. If red is more your style, order our Taste of Amista flight and enjoy a selection of our Rhône reds, Dry Creek Zinfandel or Rockpile Cabernet.
Friendly Vibe, Gorgeous Views
Amista means "making friends" in Spanish and you can be assured of a warm welcome and a friendly experience. Sit on our solar covered patio surrounded by our estate vineyards and gaze out at the gorgeous Dry Creek Valley hillsides.
If you're planning a visit to Sonoma, with or without your dog, come Taste With Us at Amista Vineyards, Healdsburg, California in the heart of Dry Creek Valley.
Check out 18 Dog Friendly Wineries in Sonoma County in Sonoma Magazine.