November 4, 2021 |
Vicky Farrow
Add good friends and you have the secret for good times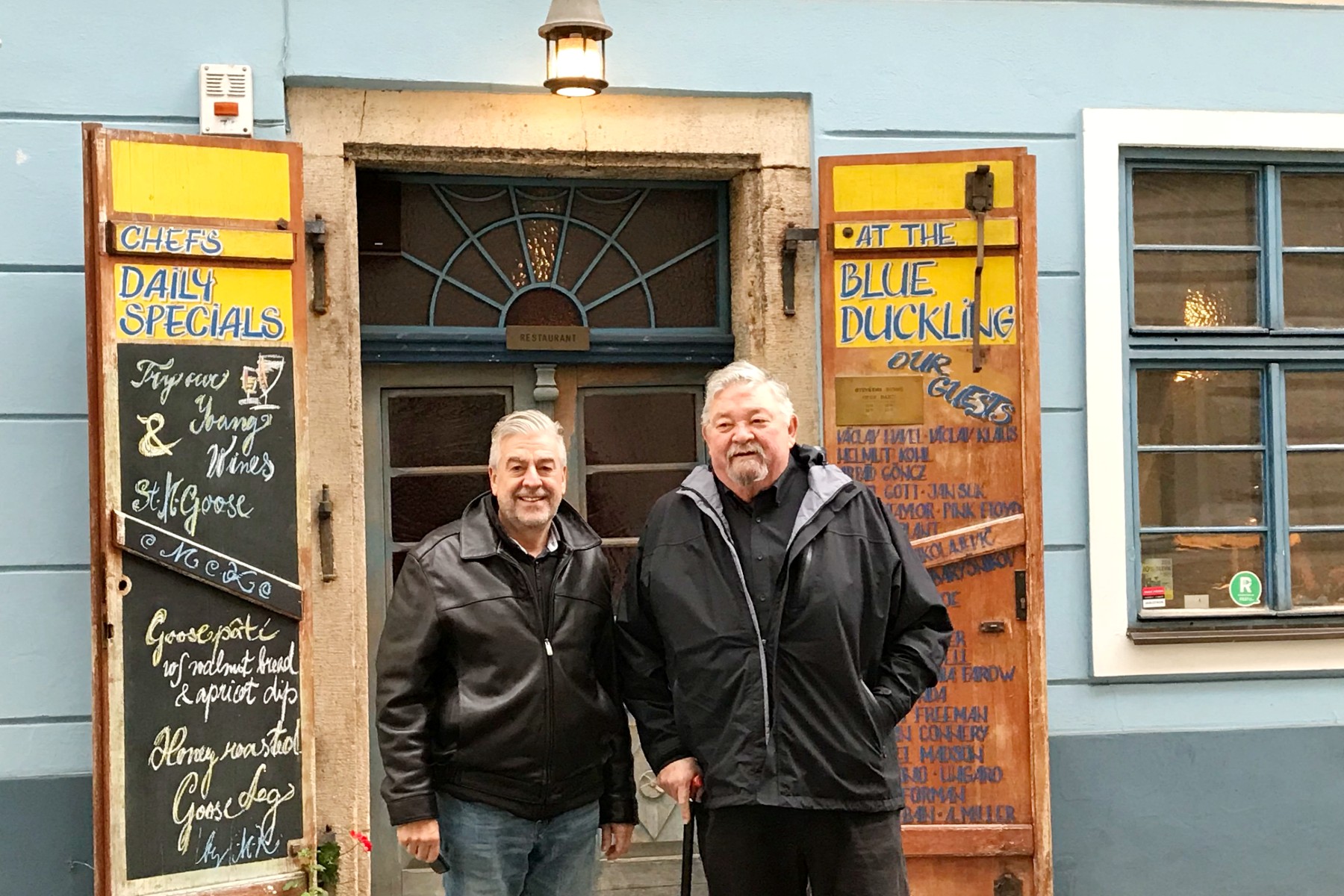 Let's drink a Thanksgiving toast to friendship!

Yes, our Sparkling Syrah, which is a Rosé, will surprise you with how beautifully it goes with Thanksgiving dinner! But more about that in a minute. First, I want to talk a little about giving thanks. Thanksgiving is just around the corner and one of the things I am most thankful for as a wine business owner is the many friends who have shared our wine journey.
Amista means making friends (literally "it makes friends" in Spanish) and we chose it because our friends have always been our best cheerleaders, supporters, and sounding boards. It's also because we believe that wine is better with friends!
Today I am reminiscing about an unforgettable time we had in Prague four years ago this month with dear friends Traudl, Bertram and their daughter Anina from Germany. My husband, Mike, met Bertram during his time at IBM when Bertram came to work on a post-graduate studies program. We quickly became friends with Bertram and Traudl when we were living in the Silicon Valley, gathering for dinner and, of course, wine.
Traudl and I have always been big fans of bubbles long before we knew we would start a winery and make our own sparkling wines in our new home in Sonoma County. Our friendship has endured over time and distance, even after they moved back to Munich and had a daughter – who was born (three weeks early) while Bertram was visiting us in California.
Our rendezvous in Prague came about because Amista was one of the winery hosts for a wine cruise on the Danube in November of 2017 and we planned to spend a few days in Prague following the cruise. It was an amazing cruise – but more about that in another post! It was the perfect reason to arrange to meet our long-time friends in Prague. The three of them all happened to be in different cities – Brussels, Munich, and Cologne – so it was a happy gathering for all of us.
Bertram was excited to introduce us to U Modré Kachničky, an intimate restaurant in Prague's old town, that he had discovered on one of his business trips to the city. We went for a late and very long lunch in a cozy room we had all to ourselves. Good thing because there were many animated stories and raucous laughter as we caught up on each other's lives! The afternoon was extraordinary, first and foremost because we realized once again that despite not being together for several years, it felt like only yesterday.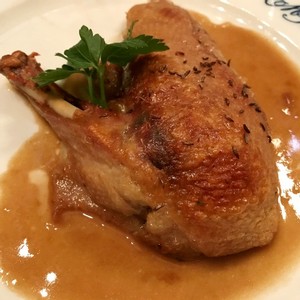 As has always been our custom, Traudl and I started with a glass of Champagne and Bertram and Mike started with a beer – this time a Czech beer. The food and service were spectacular. The restaurant is famous for its roast duck (the name of the restaurant means "at the blue duckling"), and it was hands down the best I've ever eaten. Bertram chose a lovely Czech red wine to go with our meal and all the ingredients for a remarkable afternoon came together.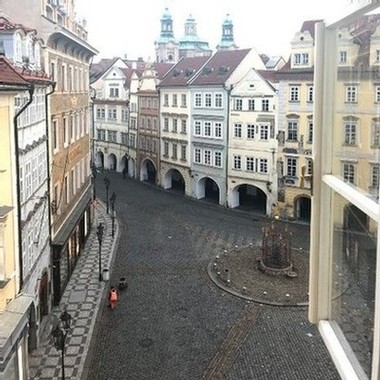 The previous evening Bertram, Traudl and Anina came for "cocktails" to our charming old-world apartment overlooking a picturesque plaza that we booked for our stay in Prague. We were excited to surprise them with a toast to friendship with our own Amista Vineyards Sparkling Blanc de Blanc that we had squirreled away after our winemaker dinner on the cruise.
We have gathered in many places over the decades. One year they all came to New Jersey to celebrate the millennium. Another time, Traudl and Anina came to Healdsburg to help us ring in the new year. That occasion also involved duck. Traudl made her famous Duck Breast with Balsamic Raspberry Sauce and the most decadent potatoes au gratin I've ever tasted. We introduced her to our Amista Sparkling Rosé of Syrah, which was a beautiful counterpoint to the rich duck and potato gratin.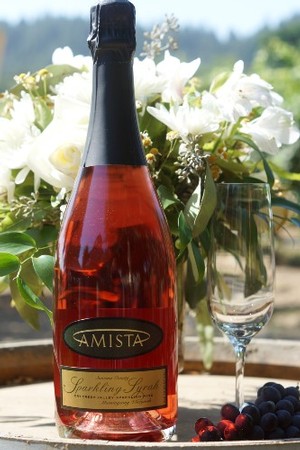 Sparkling Syrah is also our favorite wine to pair with Thanksgiving dinner and here are my top 3 reasons why:
1. It has the tannins to stand up to hearty dishes
2. Its effervescence and bright flavors cleanse the palate
3. It brings a splash of joyous color to the Thanksgiving table
There are many sparkling moments to mark our friendship over the years, but probably the most heartwarming and wonderful was the day Mike and I flew to Munich to surprise Traudl for her 40th birthday. We made secret arrangements with Bertram to be in Munich for the special occasion and had the neighbors let us into their home just before Traudl arrived back from work. When she came up the stairs and into the living room and saw me sitting there, she screamed with joy – at least I hope it was joy and not terror! Of course, we marked the moment with a bottle of Champagne!
I hope you'll drink a toast to good friends, good wine, and good times, along with me, this Thanksgiving.