August 5, 2019 |
Vicky Farrow
I've had such fun learning to pair wine and food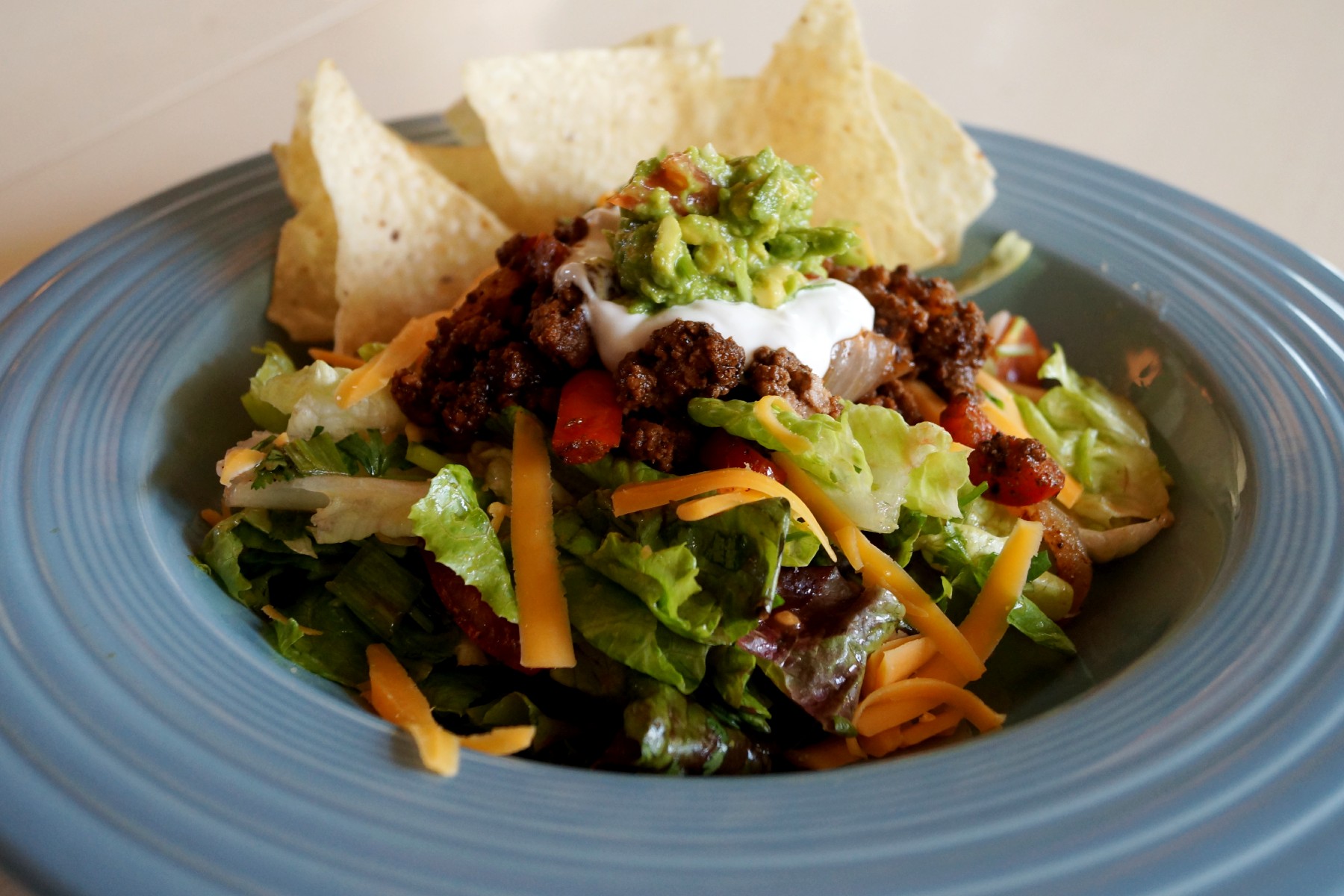 Impress your friends with these great pairings!

Our Sparkling Syrah is a Rosé. I call it "joy in a bottle" because its shimmering cranberry color makes it festive. When we first launched Amista Vineyards, the only thing I knew about pairings was that Cab was good with steak. Then we started making Sparkling Syrah! You might be surprised how versatile this wine is and how much fun it is to try it with a wide variety of foods. Here are five of our favorites.
Thanksgiving. There are so many assorted flavors on the Thanksgiving table, it's hard to find a wine that works. Enter Sparkling Syrah! Because it spends several hours on the skins, it has added heft that enables it to work with the bigger flavors of roast turkey and stuffing. At the same time, its fruit characteristics pair well with the cranberries and sweet potatoes. The bubbles cleanse the palate and the wine's effervescence is a welcome counterpoint to the richness of the Thanksgiving feast. Added bonus – the brilliant color turns any meal into a celebration.But don't take my word for it. It comes highly recommended by the Jetsetting Fashionista.

Taco Salad. This is a casual summer meal for us. The combination of spicy taco meat coupled with garden fresh lettuce, tomatoes and cilantro makes this a challenging pairing. Sparkling Syrah comes to the rescue. Plus, it is so refreshing on a warm summer evening.

Cranberry Brie Phyllo Cups. This is a delicious and beautiful appetizer that is spectacular with Sparkling Syrah. The tartness of the cranberries, the creamy brie, and the crunchy phyllo cup come together with the Sparkling Syrah and everything pops! This easy appetizer is sure to impress your friends.

Hot and Spicy Baked Crab is a favorite of our winemaker, Ashley Herzberg. It has long been a tradition on Christmas Eve and serving it with our Sparkling Syrah has become her family's new tradition. In fact, Sparkling Syrah is a fabulous choice with all kinds of spicy cuisines, like Thai, Szechuan, and Indian dishes.

Panna Cotta with Raspberry Coulis. We served this at one of our annual Sparkling Holiday Soirees and it was a homerun! The Sparkling Syrah was dazzling with the tart, sweetness of the raspberry coulis and the silky panna cotta.
Have fun pairing this unusual bubbly with your favorite dishes. I'd love to hear what you discover.
---
Why A Blog?
As a woman winery owner, I have been asked lots of questions about what it's like to be in the wine business and live the wine country life after spending decades in the corporate world. Here are my stories about the wonderful world of sparkling wines – which I love – and owning a vineyard in Dry Creek Valley. I am grateful I get to live near the charming town of Healdsburg, California, in the heart of Sonoma Wine Country. As with any endeavor, there are glorious moments and difficult moments. For me, each of them brings new discoveries and learning, which is why I call them "sparkling moments".
About Me
I started with an education in psychology - pretty much useless for getting a job - which led me to explore breakthrough leadership and a career as an executive in several global corporations. Following my corporate career, I became an executive coach helping CEOs and their teams build the leadership skills they need to achieve top performance.
Getting into the wine business wasn't exactly a plan. As I look back, I believe it was a dream that my husband Mike and I didn't know we had and didn't know we shared. When we started out together, we never knew we'd end up living in Sonoma's beautiful Dry Creek Valley surrounded by our own vineyards. From planting our first vineyard in Silicon Valley, to tasting our first "garage-made" wine out of the barrel with friends in our basement in New Jersey, to eventually moving to this beautiful property in the Dry Creek Valley, the creation of our winery, Amista Vineyards, unfolded over many years and in several locations.
Owning a winery has catapulted me into a leadership role that is both challenging and exhilarating. I love crafting our business strategy, meeting our guests, and nurturing the growth and development of our team. I also love living the wine country life – farm fresh foods, beautiful wines, good friends – all in a stunning setting surrounded by vineyards and rolling hills.
About Amista Vineyards
We are dedicated to crafting distinctive wines that inspire you to celebrate the special moments in life and experience the friendly spirit of wine country living. We are proud to produce the best sparkling wine and Rhône varietals in Sonoma wine country, the perfect collection of wines for making everyday moments special and special moments extraordinary.
We are Michael and Vicky Farrow, co-founders of Amista Vineyards. Since we released our first wine in 2005, our goal has been to provide an exceptional wine country experience of Sonoma County's Dry Creek Valley. It is a dream come true to live in this special place and we're excited to share it with you. We will remain small, and family operated, offering our wines through a personal connection with each guest, whether in person or on-line.
We are local. Our grapes come from our estate vineyards just outside the charming town of Healdsburg, California, and from our neighbors in Dry Creek Valley and Rockpile. We want to be able to walk the vineyards, taste the fruit and have a personal relationship with the people who grow our grapes.
We are sustainable. In August of 2018, our estate Morningsong Vineyards became Certified Sustainable by the California Sustainable Winegrowing Alliance. This certification is only one part of our commitment to our land and people. We were part of project to restore the incredible beauty of Dry Creek and at the same time recreate a vibrant habitat for endangered Steelhead trout and Coho salmon. We built our tasting room with energy efficient insulated concrete forms (ICF's) and constructed a solar structure that powers the tasting room and vineyard irrigation. We believe a vital part of our business is to provide extraordinary learning experiences to people on our team who aspire to be leaders and innovators in the wine business and to impact others in lasting and significant ways.
We are friendly. Amista, loosely translated, means making friends in Spanish and we want your experience to be welcoming, engaging and fun. If you visit us in person, you can look forward to a friendly welcome in a beautiful setting surrounded by vineyards. We are also known as the best dog friendly winery in Healdsburg, California.