October 18, 2019 |
Amista Vineyards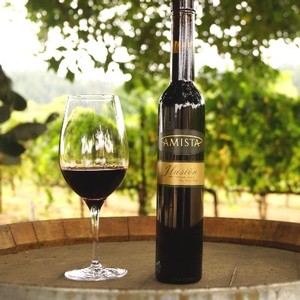 "Just don't call them dessert wines. While many of them are delicious with dessert, they are often just as transcendent with savory dishes. Foie gras with Sauternes, stilton with Port—there's a reason that these are among the most classic food and wine pairings you'll ever experience," writes Brian Freedman in Food and Wine.
He describes our Amista Ilusión from Dry Creek Valley as "A complex blend of Zinfandel and Syrah, it has aromas of sweet cigar tobacco, dried blueberries, and cedar, and a concentrated palate that carries flavors of black cherries, baker's chocolate, and Chinese five-spice powder."
Read "10 Sweet Wines for People Who Don't Think They Like Sweet Wine" in Food and Wine.