February 7, 2023 |
Amista Vineyards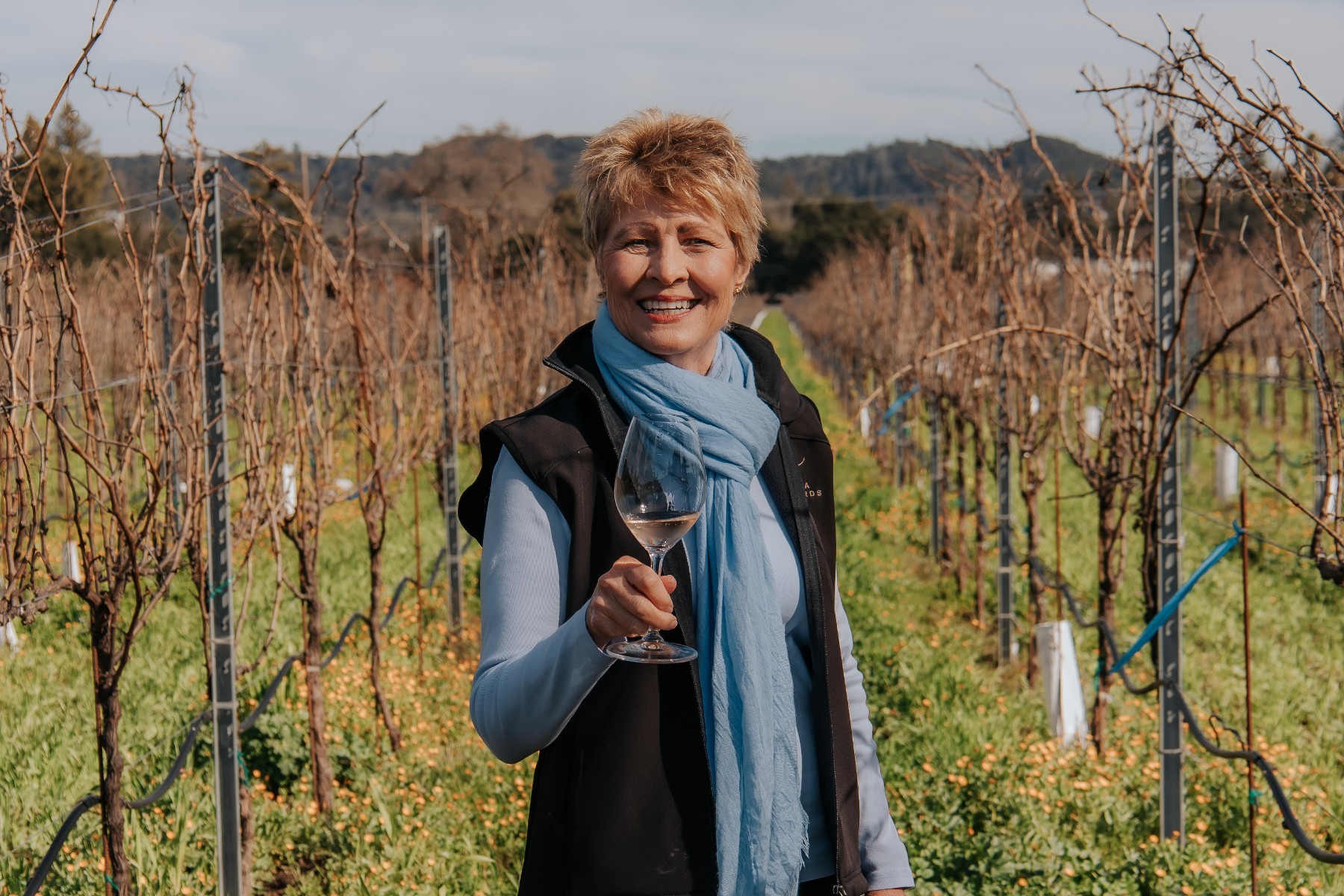 "Last fall, Farrow launched Sparkling Discoveries, a website that showcases in-depth conversations with leaders in the sparkling wine world, as well as news, education and resources for all things sparkling wine," writes Sarah Doyle in an article showcasing the launch of my new pet project.
Why Sparkling Discoveries?
As I told Sarah, when I pop a cork and the bubbles rise, I see the joy it brings people. It's celebratory, but it's more than that. It's something you want to share. "That joy is what drove Farrow to launch Sparkling Discoveries, a website she had initially envisioned as a blog about her personal journey into wine. She quickly found she was more interested to hear others' stories," adds Doyle.
A friend recommended I interview people about how they got started in sparkling wine and the lessons they learned along the way. I loved the idea of sharing their stories, so a blog about my journey morphed into a new online platform called Sparkling Discoveries.
Why Sparkling?
It's no secret that I love bubbles! Not only do I enjoy sipping, discovering and sharing bubbles, I am lucky enough to find myself leading a winery that produces sparkling wines. Even more fun is that we experiment with non-traditional grape varieties and blends. When my husband Mike and I started Amista, we never envisioned that we would make sparkling wines.
Our first foray into bubbles came as a result of a class project by our consulting winemaker. He asked if he could have some of our Rosé of Syrah so his class could turn it into sparkling wine. We tasted the result and immediately decided we would make some ourselves. That was in 2008. In 2011, we added a sparkling Blanc de Blanc with the arrival of our new winemaker, Ashley Herzberg, who also loves bubbles.
Making sparkling wine added a whole new dimension to Amista and to our lives. We now make six different estate grown sparkling wines using the traditional method, the Methode Champenoise that is used to make fine French Champagne. We have a seventh scheduled for release in 2024. We were the first to produce a grower sparkling wine in Healdsburg, to offer a sparkling wine flight and a sparkling only wine club. By the way, we also have a collection of Rhône reds and white wines, meaning we have a little something for everyone.
Why Discoveries?
I didn't want to do the usual interview with the same old stale questions and rehearsed answers. I wanted to tell genuine stories from the thought leaders in sparkling wine – their hopes and dreams, their fears and failures. My previous career was focused on leadership – studying, coaching and helping develop leaders - and I am intrigued to uncover the experiences and lessons learned from remarkable leaders.
So, the blog is called Sparkling Conversations. I want it to feel like a conversation between friends rather than a formal interview. My goal is for the readers to discover something they wouldn't have guessed or known about the person; to go deeper; to focus less on "the what" and more on "the why" and the "so what"; to uncover the life and leadership lessons from people who are making a difference in the world of sparkling wine.
The Perfect Pairing
Sparkling Discoveries combines two of my great joys – discovery and sparkling wine. When you're doing something you love, it isn't work. As I explained to Sarah, my dream is that the platform will foster a sense of connection among sparkling winemakers and enthusiasts and celebrate "the magic behind the sparkle."
Read "Profiles in wine: Vicky Farrow launches Sparkling Discoveries, online community for sparkling wine lovers" by Sarah Doyle in the Press Democrat.