July 1, 2019 |
Vicky Farrow
With just a little pressing and a lot of cleaning!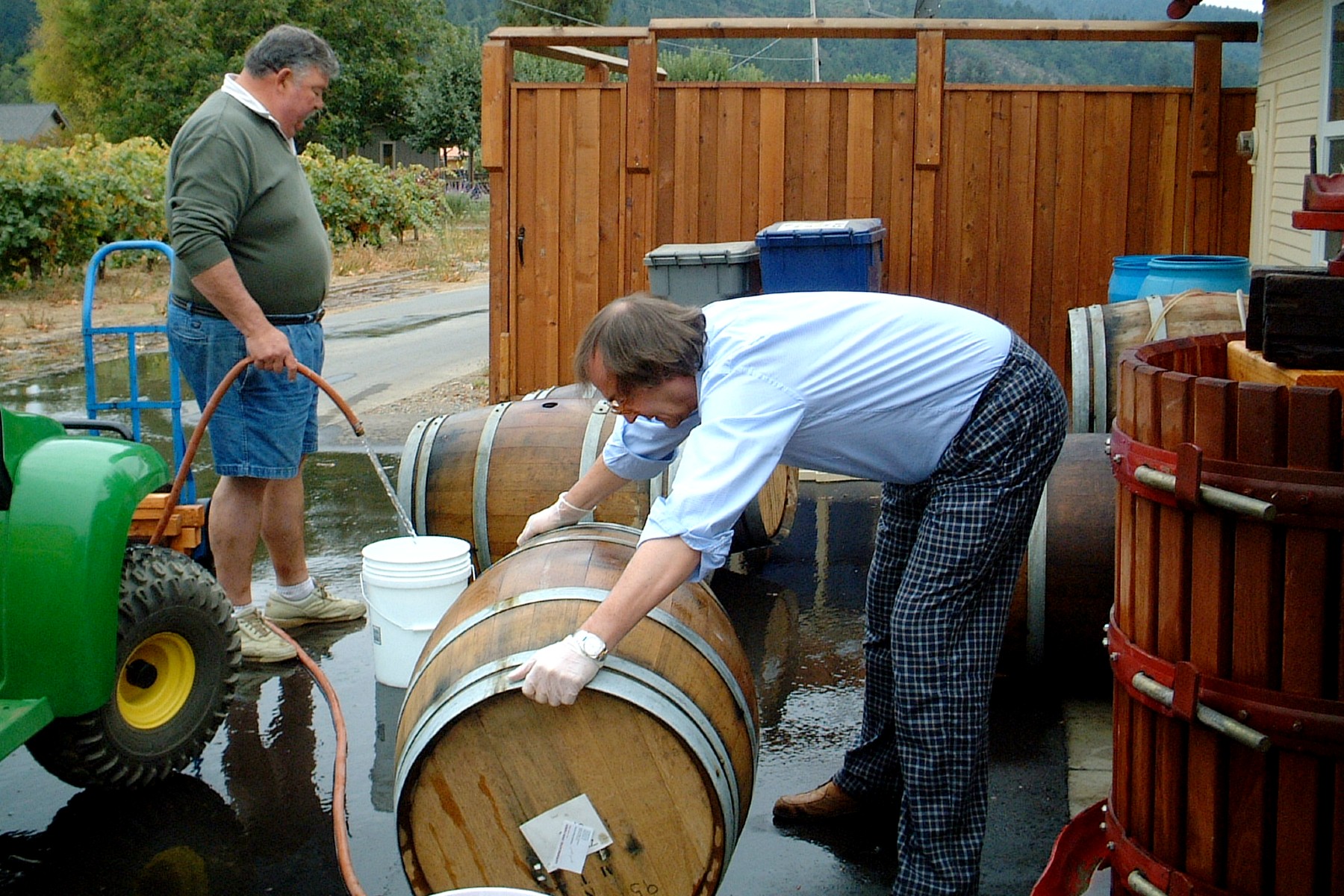 …and it's all faster with friends

Our dear friend, Juergen, was visiting from Germany and got roped into helping press the Syrah grapes for the first wine Mike made from our Healdsburg vineyard. The grapes were crushed and then sat on the skins for 10 days in our garage. We used a basket press (seen at the right of the photo above) loaned by one of our neighbors. The press extracts the juice from the crushed grapes leaving behind the skins and seeds. The grapes are pressed gently to avoid crushing the seeds and releasing undesirable tannins.
It's strange that this step in the wine-making process is called pressing, when much less time is spent pressing and a lot more is spent washing barrels! The importance and amount of time spent on cleanliness in winemaking is often a surprise to beginning winemakers.
Mike and Juergen did a great job! This 2002 Syrah turned out to be delicious. It eventually came to be called Garage Syrah and was responsible for seducing us into starting a winery. Like most things, we just didn't know it at the time!