June 3, 2019 |
Vicky Farrow
Make Sure You Have Friends Visiting!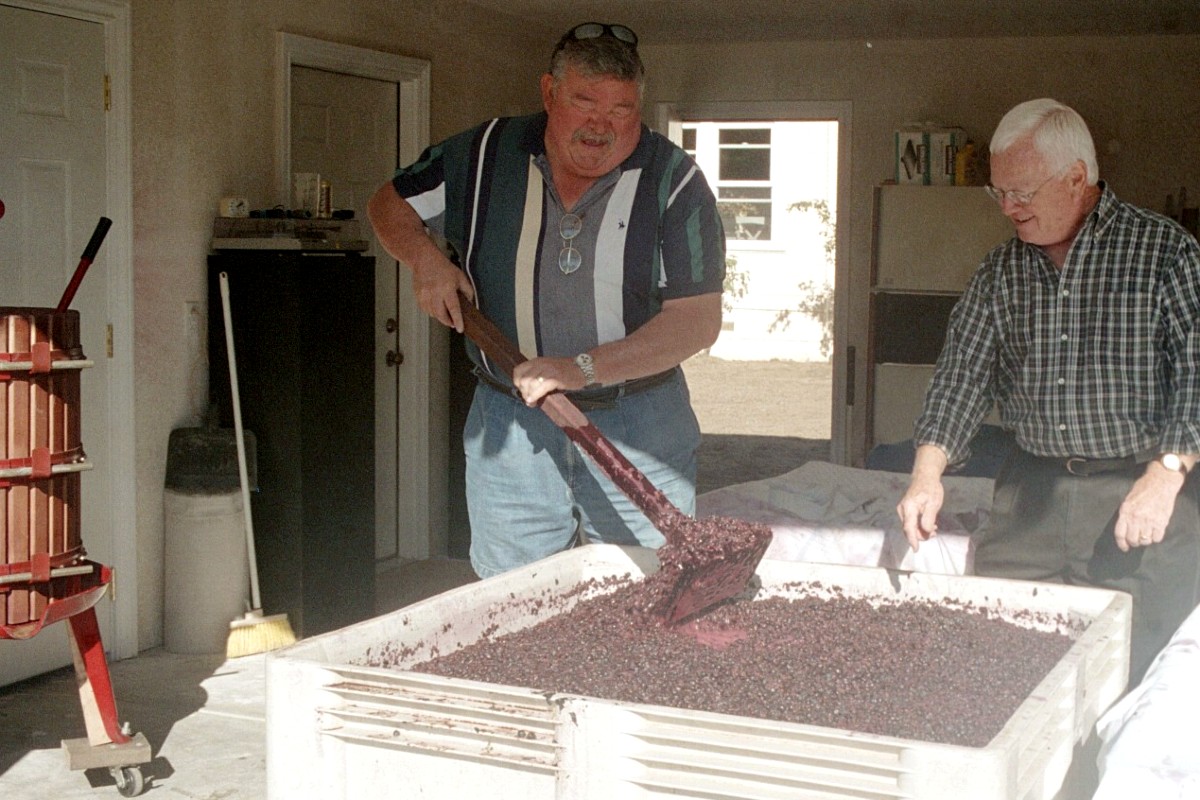 …because it's a lot easier and more fun!

Mike had harvested 3 tons of Syrah grapes from our Healdsburg vineyard, and they were soaking in bins in our garage to develop color and flavors. While the grapes are soaking, a cap of grape skins rises to the top of each bin. That cap needs to be "punched down" daily to reincorporate it with the juice. Punch down is hard work, which why it's best to entice friends to help. Enter our long-time friends Meg and Dale who came to visit from our home state of Colorado.
Dale helped Mike 8 years earlier with punch downs in another garage at our home in Silicon Valley when Mike made his first wine from Cabernet grapes. They had just as much fun then as they did in their long-awaited encore performance! Meg and I once again made sure we had something else to do – shopping, lunch, sipping a glass of wine.
That's probably why I didn't recognize that Mike was becoming captivated with making wine and that we would eventually find ourselves in the wine business with our friends cheering us on every step of the way!