March 26, 2021 |
Amista Vineyards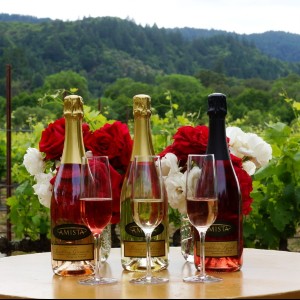 Amista Vineyards is among "...a handful of unusual-suspect wineries leaving tradition behind in the pursuit of more diverse and delicious sparkling wines."
"Winemaker Ashley Herzberg bottles a wide array of méthode traditionnelle wines for this Dry Creek Valley winery...fizzes with fine depth and precision," writes Linda Murphy in Sonoma Magazine.
Learn about the variety of sparkling wines being made in "6 Lesser-Known But Excellent Sparkling Wineries in Sonoma County" by Linda Murphy.