February 4, 2019 |
Vicky Farrow
All You Need is a Little Help from Your Friends!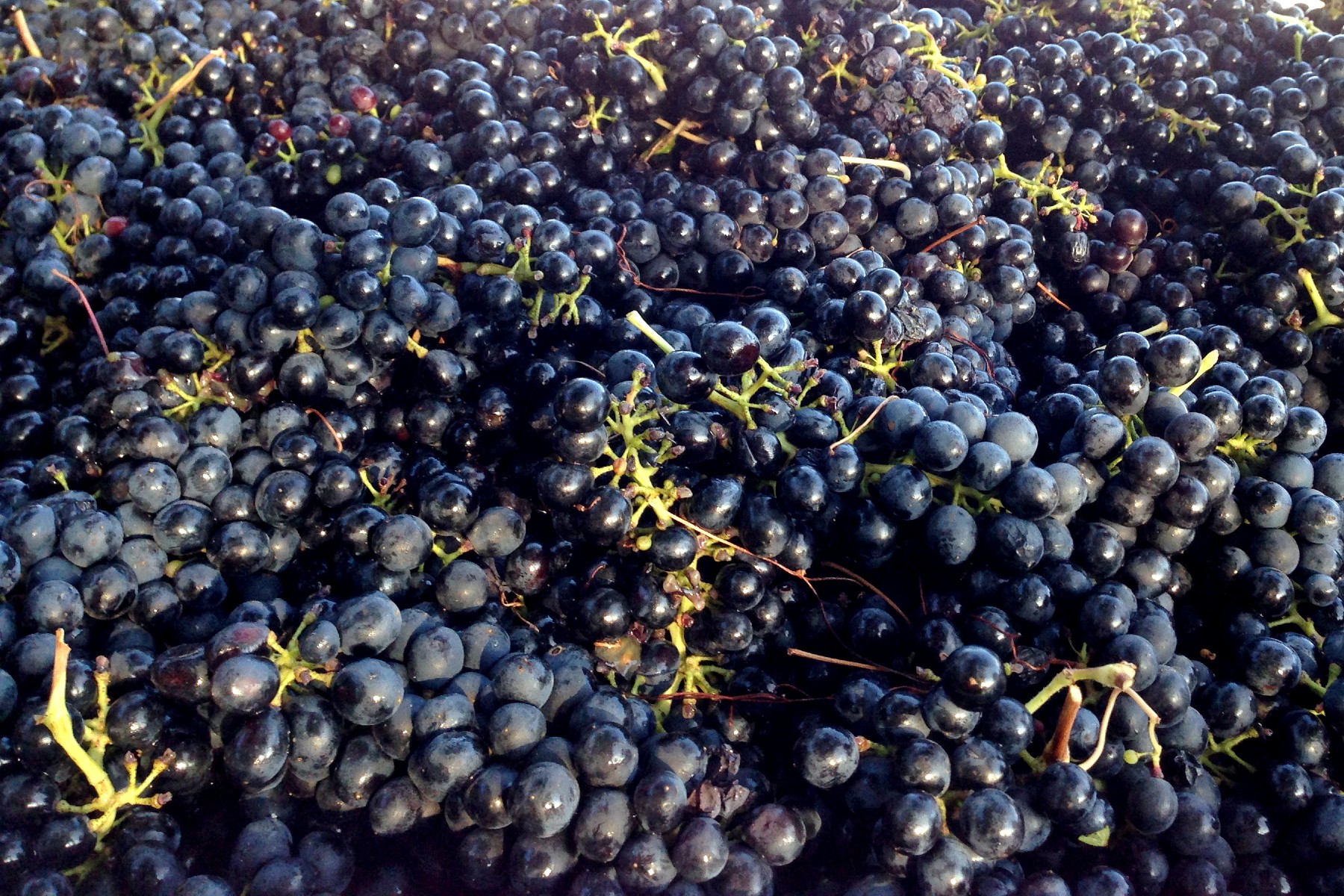 ...and wine is better with friends!

Two of our dearest friends, Meg and Dale from Colorado, stood with us in our first vineyard as we said good-bye to California just before moving to New Jersey for my job. We all shed a little tear knowing we would never see that Silicon Valley vineyard produce grapes. it was only a year old, and it usually takes three or four years to mature enough to yield a full crop.
Earlier that year they were there to help with the punch-down of some Cabernet grapes Mike bought from a local vineyard to make his first wine in our garage. I learned that a punch-down is when a device (think of a big potato-masher) pushes down the cap of skins that have risen to the surface of the fermenting grapes, breaks it up and submerges it again. Red grapes usually spend a couple of weeks "on the skins" to give the wine the desired color and flavors and need regular punch-downs. We didn't have a "device", so Mike and Dale used their arms, and both got purple up to their armpits. Meg and I escaped to a wonderful little bed and breakfast on the coast. My plan was always to be otherwise engaged when there was work to do!
But I was there, and so were Meg and Dale, when the wine was ready to drink. They came to visit us in New Jersey where we had transported the barrel of Mike's first wine. It spent a couple of years in our basement aging and when it was ready to drink, we bottled some up and served it to friends at dinner. It was delicious! I learned later that Mike said to himself, "I wanna make more wine!" What I said to myself is, "Wine is even better with friends!" Those would turn out to be the themes of our journey into wine.