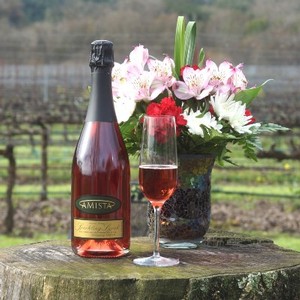 Watch for a bubbling surprise and then learn what Wine on the Dime has to say about our Sparkling Syrah.
"This comes out to be a very good wine. Amista Vineyards, well done!" says Stuart Bankey.
Check out Amista Vineyards Sparkling Dry Creek Valley Syrah Rosé Wine Review from Stuart's YouTube channel Wine on the Dime.