September 6, 2021 |
Vicky Farrow
My top 5 reasons to pop the cork!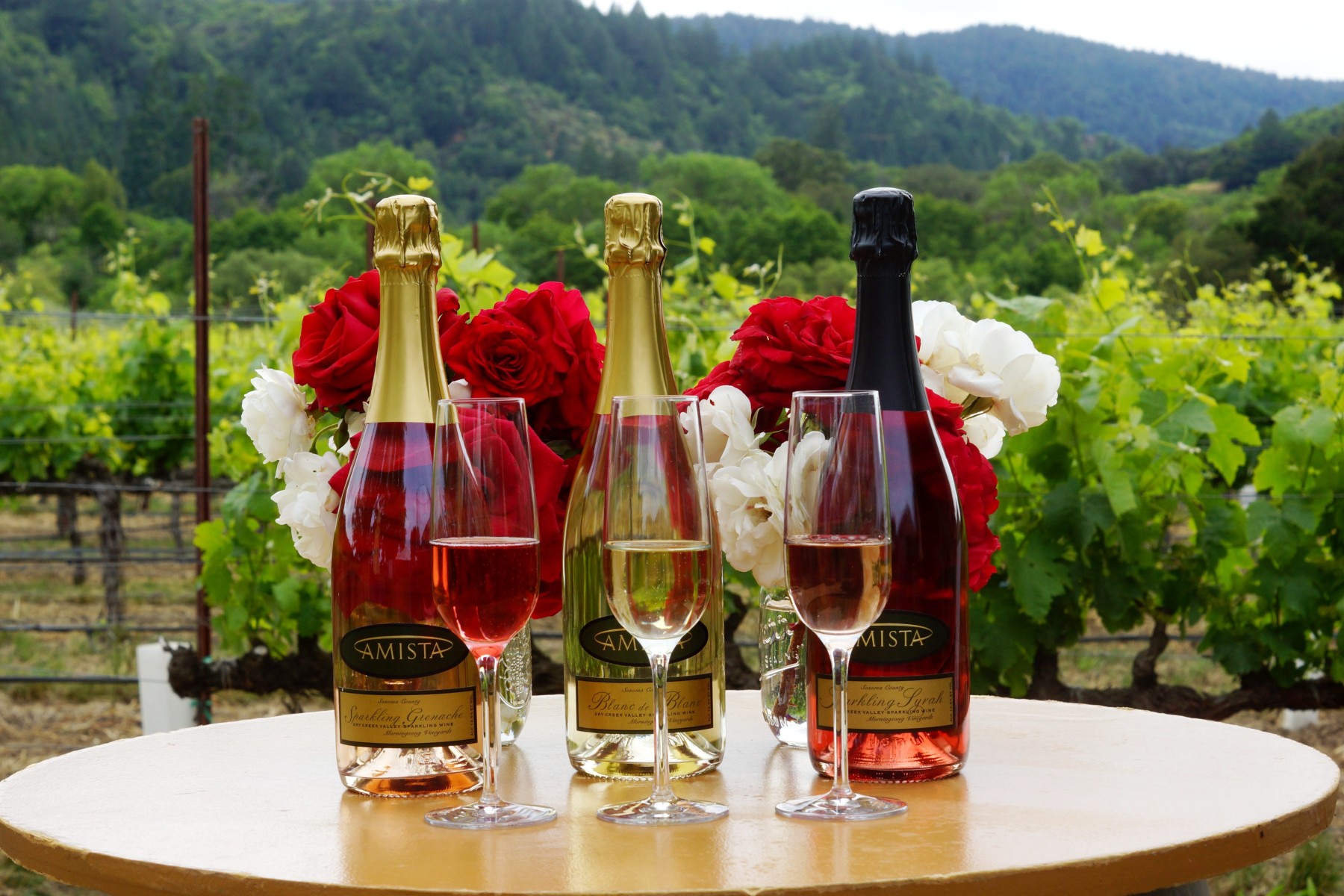 ...but it doesn't seem fair to have just five!

I love the sound of a cork being popped. It's joyous! Champagne experts advise that the cork should sound like a sigh when it's removed properly. I say "no way". I like to hear the pop.

I love to see it being poured into a glass as the tiny bubbles bring the wine to life. I tilt the glass slightly to preserve the bubbles rather than have them dissipate into foam.

I love to see the bubbles rising from the bottom of a champagne flute. It's trendy these days to drink sparkling wine from a wider glass. I know it enhances the aromas, but it kills the bubbles and the flute just feels more elegant.

I love the sensation of the bubbles tickling my tongue like little stars exploding on the tastebuds. All the more reason to preserve those bubbles!

I love that sparkling wines go with such a wide array of foods. We often have a bottle of sparkling with dinner, especially with spicy foods that are hard to pair with other wines.
I already have my next five reasons. What are yours?