August 2, 2021 |
Vicky Farrow
No, It's not icky and sweet!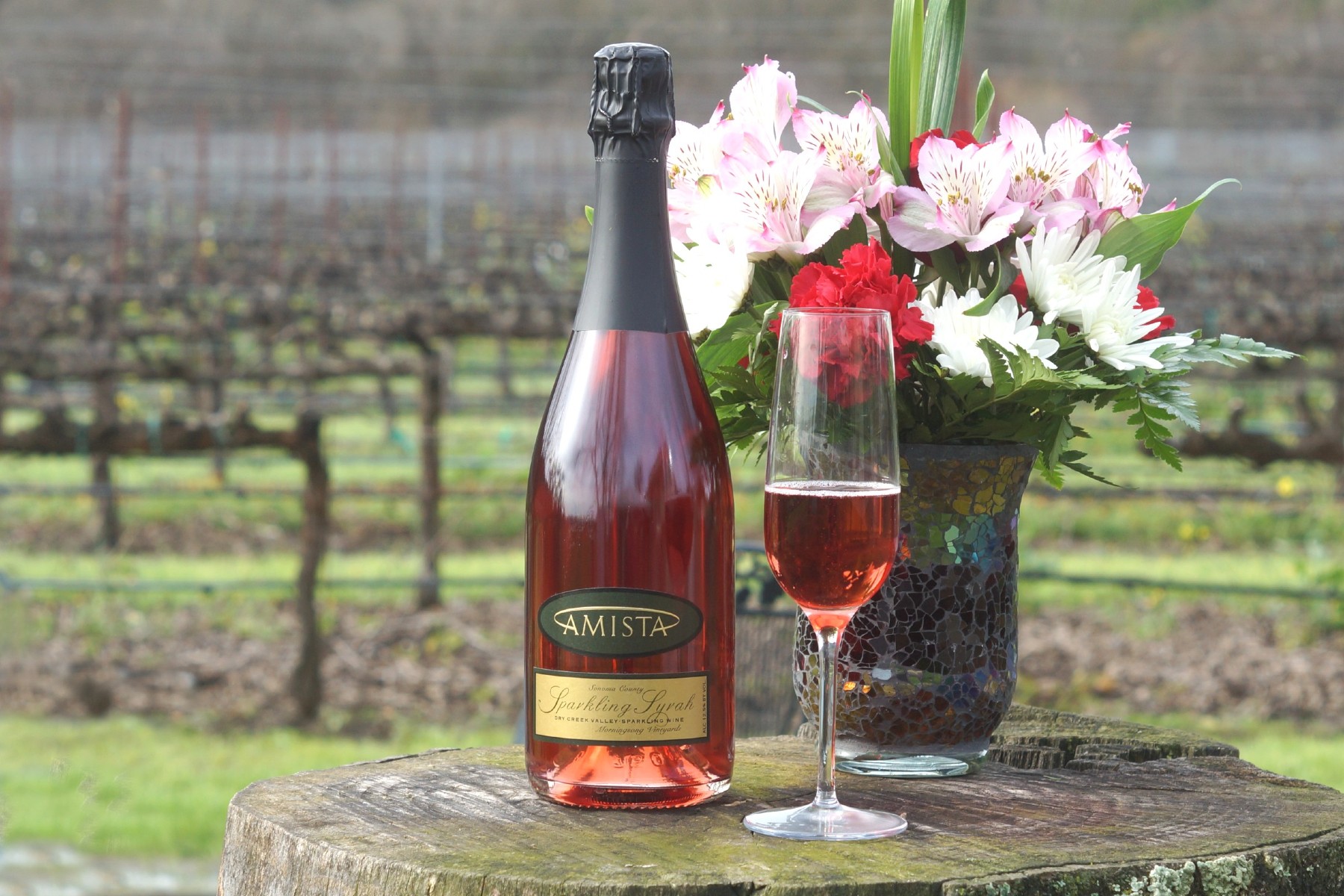 ...although Winemaker Ashley thought it would be. She stuck hers in the closet. Learn what she discovered.

Who would have thought of making a sparkling wine from Syrah? Oh yeah, the Aussies. They call it sparkling shiraz. It's deep red in color and typically somewhat sweet.
Ours is a rosé, cranberry in color and dry. I call it "joy in a bottle". It's festive! It shimmers! It's delicious!
But Winemaker Ashley Herzberg wasn't so sure. She received two bottles as a gift from my husband Mike when she became our winemaker. She stuck it in her closet thinking it would be icky and sweet. One night she pulled it out to serve to her girlfriends - a good way to get rid of it. They immediately started raving about it so she took a taste. She became a convert and has been making "joy" ever since.