August 22, 2021 | Amista Vineyards in the News | Amista Vineyards
Great Tastes at Amista Vineyards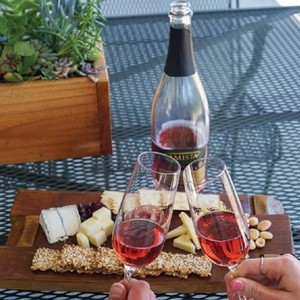 "Dry Creek Road is a magnificent stretch of backroad in Sonoma County and over the years, it has gained a reputation as a premium winegrowing region, known for its world-class Zinfandel. What's not so well known, is this road is also home to the only sparkling wine house in the area," writes Karen Hart in North Bay Biz Magazine.
"Next time you're planning a road trip to Dry Creek Valley, make a reservation at Amista, bring your friends and your walking shoes and enjoy the distinctive, elegant wines of Amista Vineyards", adds Karen.
Learn the story of Amista and some of our favorite wines in "Great Tastes - Amista Vineyards" by Karen Hart.