September 2, 2019 |
Vicky Farrow
She Found Us!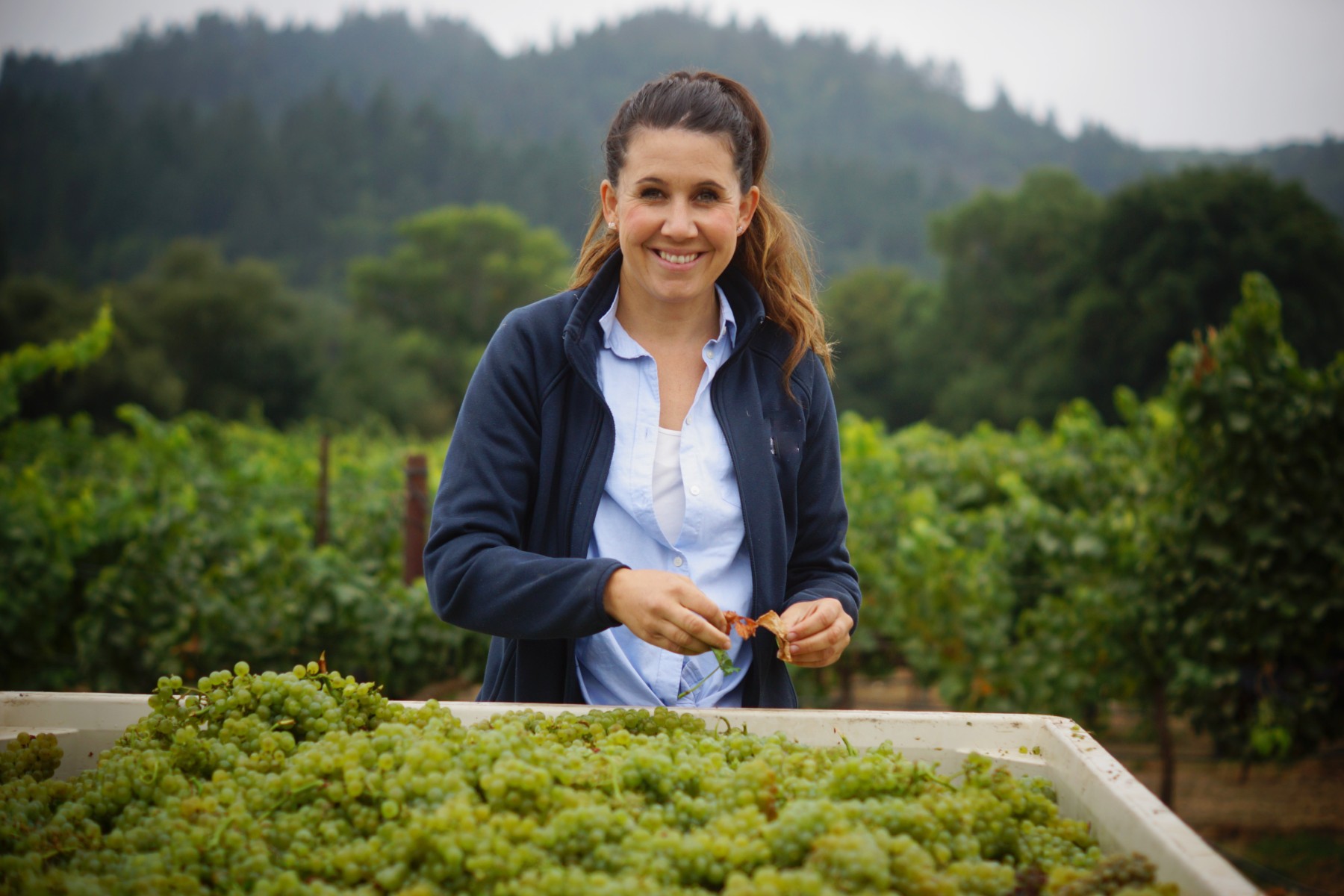 …and spearheaded our journey into sparkling wines.

I'll never forget the day (December 2, 2010) when Ashley said, "I would like to be your winemaker." I was honored and thrilled to hear her question and knew my husband Mike would feel the same. We had been working with Ashley in her role as assistant winemaker for several years at the winery where we custom crush our grapes. Custom crush refers to making wine in a facility with equipment and resources provided by the facility under the direction of your own winemaker. It's a great way to make wine without the overhead and capital investment of a dedicated winery.
Ashley had decided to strike out on her own and become a consulting winemaker so she would have more flexibility to start a family. She identified us as potential clients because she liked the quality of our fruit, both from our own estate and that purchased from our Dry Creek Valley neighbors, and she enjoyed working with us – go figure! We didn't hesitate to say "Yes" because we felt the same way about her.
Little did we know that when Ashley joined us, we wouldn't just get an amazing female winemaker, we would also get two delightful children in training. From the time her kids were very little we would see her walking our vineyards holding one by the hand with the other in a baby sling. They have grown up in the vineyards and have become experts in knowing when to pick. Ashley brings her talent and unbridled enthusiasm to everything she does, from leading our shift in focus to Rhône varietals and sparkling wines, to being an incredible mother, gardener, and friend.