September 11, 2019 | In the News | Amista Vineyards
Amista - 30 days, 30 Wineries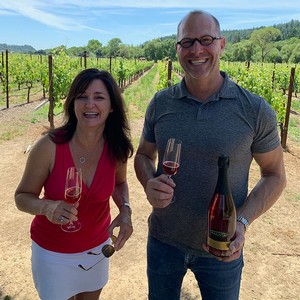 "What is my dream? To be knee-deep in wine country. To experience life with those who live it every day, and to be around that community because it brings me such joy, happiness and the opportunity to constantly learn." writes Becky Creighton.
"Sparkling wine out of zinfandel country? No, it's not white zinfandel. Not even close. Let me introduce you to Amista Vineyards. A lovely, no appointment necessary, small vineyard and winery. " adds Becky about her visit to Amista.
Image, Becky Creighton
Read more about "30 Days, 30 Wineries"