January 7, 2019 |
Vicky Farrow
In my book, almost everything!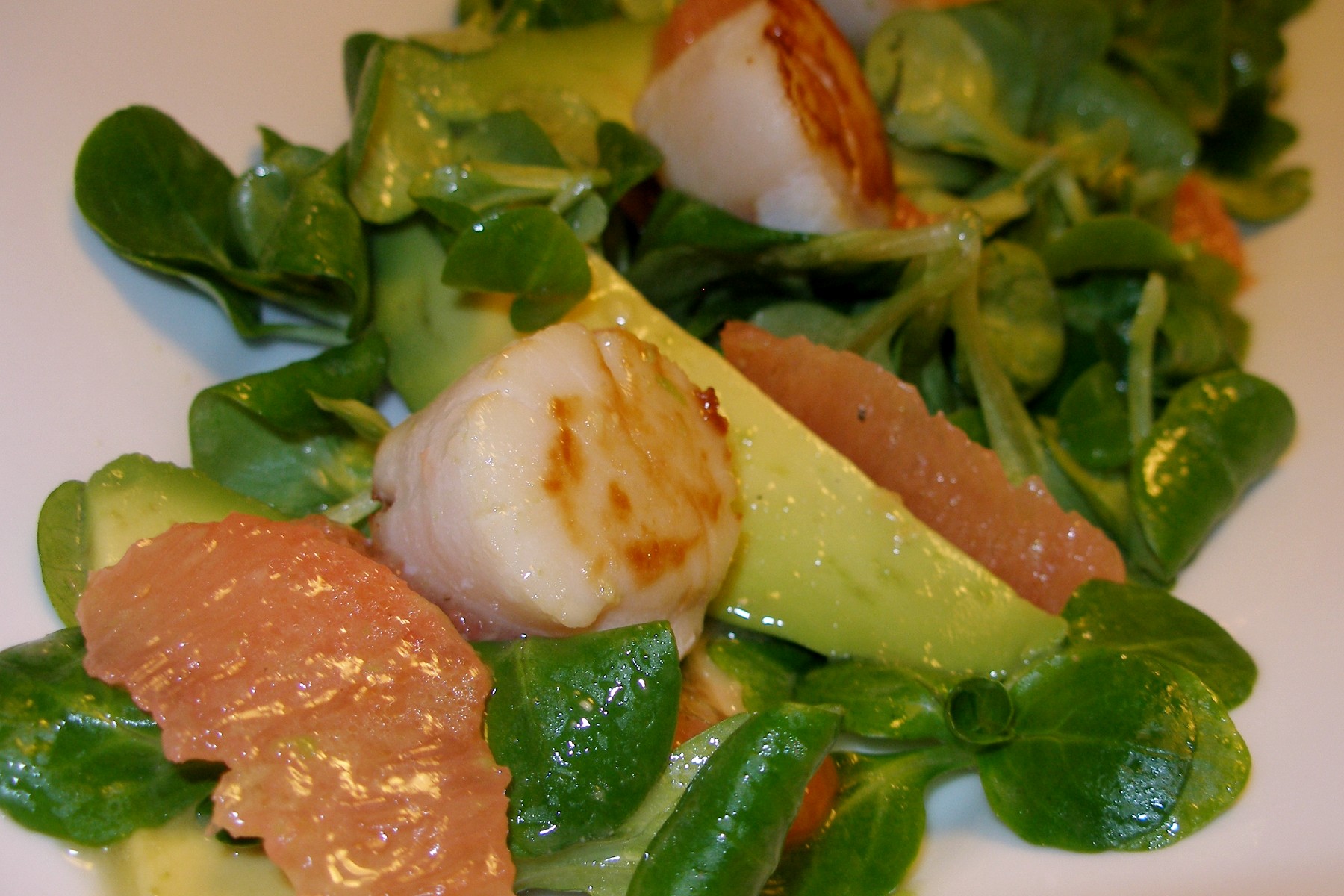 How about seared sea scallop, grapefruit, and avocado salad?

Amista means making friends and some of our best wine and food pairings come from friends. My friend Hallie is my inspiration. She's a busy career woman, a mom, and an amazing home chef.
Her simple salad is made with Mache as the greens (butter lettuce would also be wonderful), tossed with sliced avocado and fresh grapefruit segments. The dressing is light with just a touch of Dijon mustard. It's topped with seared sea scallops and makes a lovely first course or light lunch. Our Blanc de Blanc makes it sing!