September 1, 2022 |
Vicky Farrow
Including the First Sparkling Blanc de Blanc from Dry Creek Valley!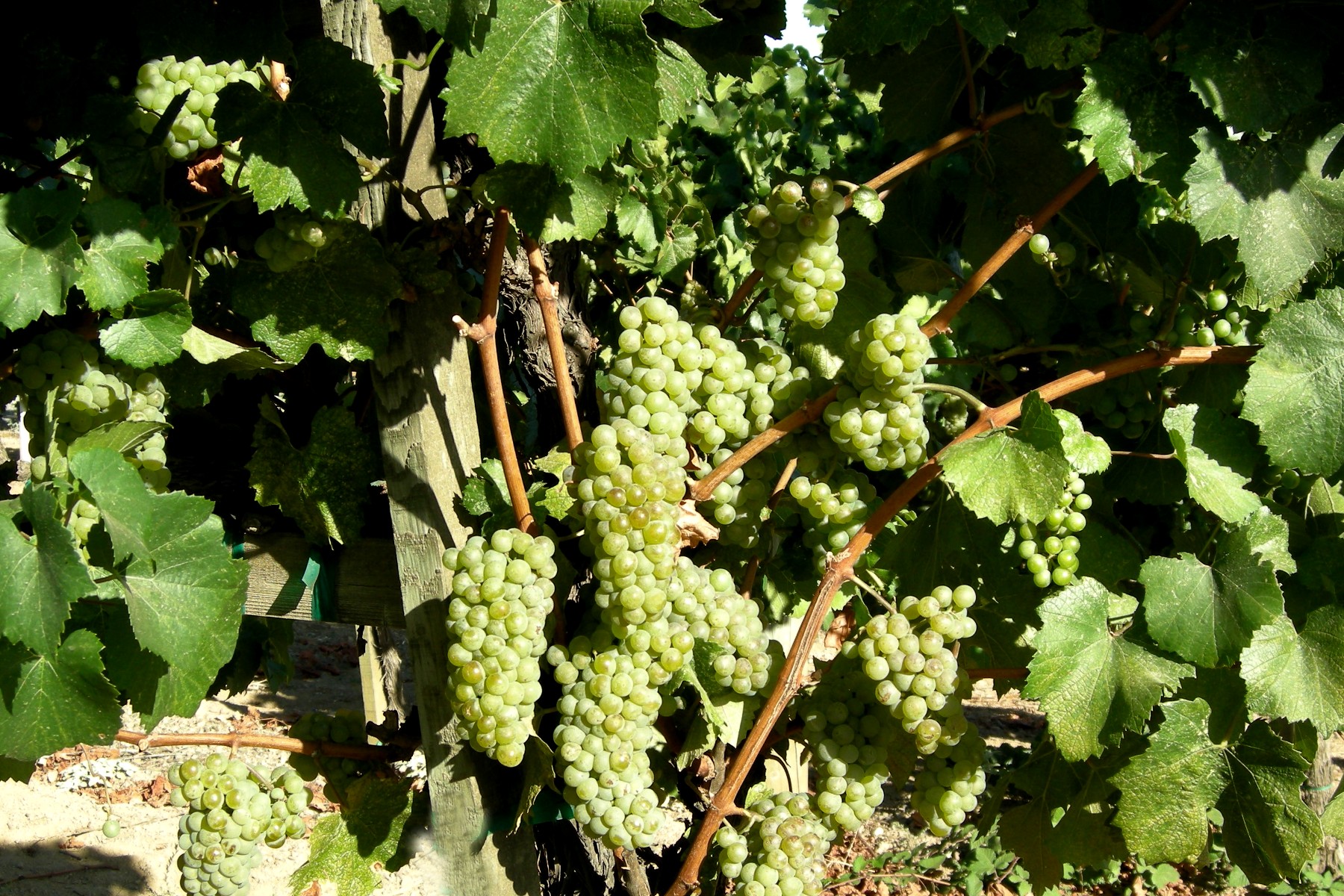 …and we didn't think we liked Chardonnay!

We have always grown Chardonnay grapes on our estate Morningsong Vineyards, and we have come to love creating new wines from it. Today we offer four ways to enjoy Chardonnay and another coming in 2024 for our 20th anniversary.
Amista Vineyards Chardonnay Collection
Amista Chardonnay
100% chardonnay
Harvested every year since 2004
Amista Sparkling Blanc de Blanc
100% Chardonnay
Methode Champenoise
Harvested every year since 2011
Amista Sparkling Fusión
A blend of 80% Chardonnay and 20% red Rhône grapes - Syrah, Grenache or Mourvèdre
Methode Champenoise
Harvested every year since 2013
Amista Cristalina Chardonnay
100% chardonnay
Fermented in a concrete egg imported from France
From the Chardonnay Clone 4 block
Harvested first in 2021
A New Sparkling Chardonnay Coming Soon!
On August 17, 2022, winemaker Ashley harvested Chardonnay from the "Lemonade Block" to make a special sparkling wine – yet to be named. We will release it in 2024 to celebrate Amista's 20th anniversary.
Chardonnay in Dry Creek Valley
We found our Dry Creek Vineyard in 1999 – on the internet! We were living in New Jersey at the time and my husband Mike was yearning to return to California where he had made his first wine in our garage. We have always loved the town of Healdsburg and the Dry Creek Valley, which we first discovered when we visited from our home state of Colorado back in 1983. So, finding a vineyard here was a dream come true.
Our love affair with Sonoma County and Healdsburg continued after we moved from Colorado to Silicon Valley. Perhaps our frequent visits were what inspired Mike to plant a backyard vineyard on a hillside at our home in Saratoga, California, and then to try his hand at making wine in our garage. Back then, making wine and growing grapes were brand new hobbies for Mike.
But the hobbies were cut short when I got a job offer in New Jersey. We never saw our vineyard produce grapes because the vines were only a year old when we left. Fortunately, the wine Mike made in the garage was in a barrel that we took with us to New Jersey and aged in our basement. After a few years, the Cabernet Sauvignon was ready to drink. We shared it with friends who declared it to be delicious and Mike's secret dream of becoming a winemaker was fortified.
That is what prompted him to start looking for properties near Healdsburg and led us to this beautiful 28-acre vineyard located in the heart of Dry Creek Valley. At that time, the entire vineyard was planted in Chardonnay. Over the years, we have replanted every vine and replaced some of the Chardonnay with Rhône varieties.
Why Chardonnay?
Ironically, we didn't even make Chardonnay during our inaugural year in 2003 because it wasn't one of our favorites, even though over half the vineyard was planted in Chardonnay at that time. We were persuaded to make our first Chardonnay in 2004 by two of our club members and we have made it ever since. We decided to make an unoaked Chardonnay (fermented in neutral oak barrels) which was unusual for California Chardonnays of that era. We much preferred it to the big oaky Chardonnays and we've continued to make it in that style throughout the years.
Chardonnay – Making it Sparkle!
We made our first sparkling wine in 2008 from our estate Syrah grapes and it quickly became a cult favorite. When our winemaker, Ashley Herzberg, joined us in 2011, the two of us immediately conspired to make a Blanc de Blanc from our Chardonnay because we both adore sparkling wines.
I am especially delighted that we started making it because Blanc de Blanc has become my "go-to" wine! A glass of "Blanc" marks the end of my workday and a time to throw frisbees for the dogs as we sit on the deck and enjoy looking out over our Chardonnay vines. Often, we enjoy the Blanc de Blanc with our entire meal.
Fusión - Our First Sparkling Blend
It didn't take long for Ashley to add more sparkling wines to our collection. Every wine we made during our early years was from a single variety (except Ilusión, a port-style dessert wine, but that's a story for another time). Although making single varietal wines requires skill and has its own set of challenges due to the vagaries of weather and water with each vintage, winemakers love to do blends.
So, it was no surprise that Ashley wanted to make a sparkling blend and created a wine we call Fusión, made from Chardonnay with a kiss of Grenache and a bit of either Syrah or Mourvèdre.
Cristalina from a Concrete Egg
I have also fallen in love with Cristalina, our newest Chardonnay, fermented in a concrete "egg". The idea of making a second Chardonnay emerged in a conversation about how we could use more of our estate fruit in our Amista wines. Winemaker Ashley threw out the idea of fermenting a Chardonnay in concrete, which sounded intriguing.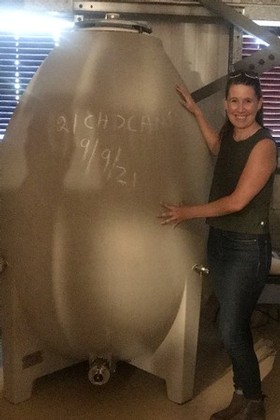 She went off to research concrete fermentation vessels and came back with a proposal to acquire a concrete egg. She knew exactly the one she wanted, called an "Oeuf de Beaune", a concrete fermenter in the shape of an egg imported from France.
Ashley describes how the egg shape creates a natural circulating effect while the grape juice is fermenting on the yeast and exposes the wine both to air at the top of the vessel and to the concrete, which heightens the sense of minerality that is naturally present in the wine from our rocky vineyard soil.
Want to learn more about "the egg" and its affect on the wine? Check out the "Concrete Egg" video from Ashley.
Come Taste With Us and discover Chardonnay Four Ways from grapes harvested in our Morningsong estate vineyards, or treat yourself to our Rhône reds and sparkling wines.