February 7, 2018 |
Amista Vineyards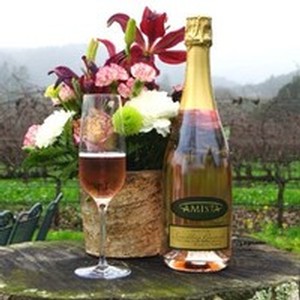 "Sparkling wine isn't just for celebrations anymore. That's not to say we shouldn't be drinking sparkling on momentous occasions or for holidays - if you asked Vicky Farrow and Ashley Herzberg, we should be drinking it every day of the year. Maybe they're a little biased - they're in charge of the sparkling wine program at Amista Vineyards, tucked away along Sonoma County's famed Dry Creek Road - but it does sound like they're on to something big." says Wine Business Monthly.
Our Sparkling Grenache was selected as one of the Top Hot Brands for 2017.
Check out the Wine Business Monthly article and read why Amista Vineyards is one of their picks as a Hot Brand for 2017.