March 4, 2019 |
Vicky Farrow
We bought ours on the Internet!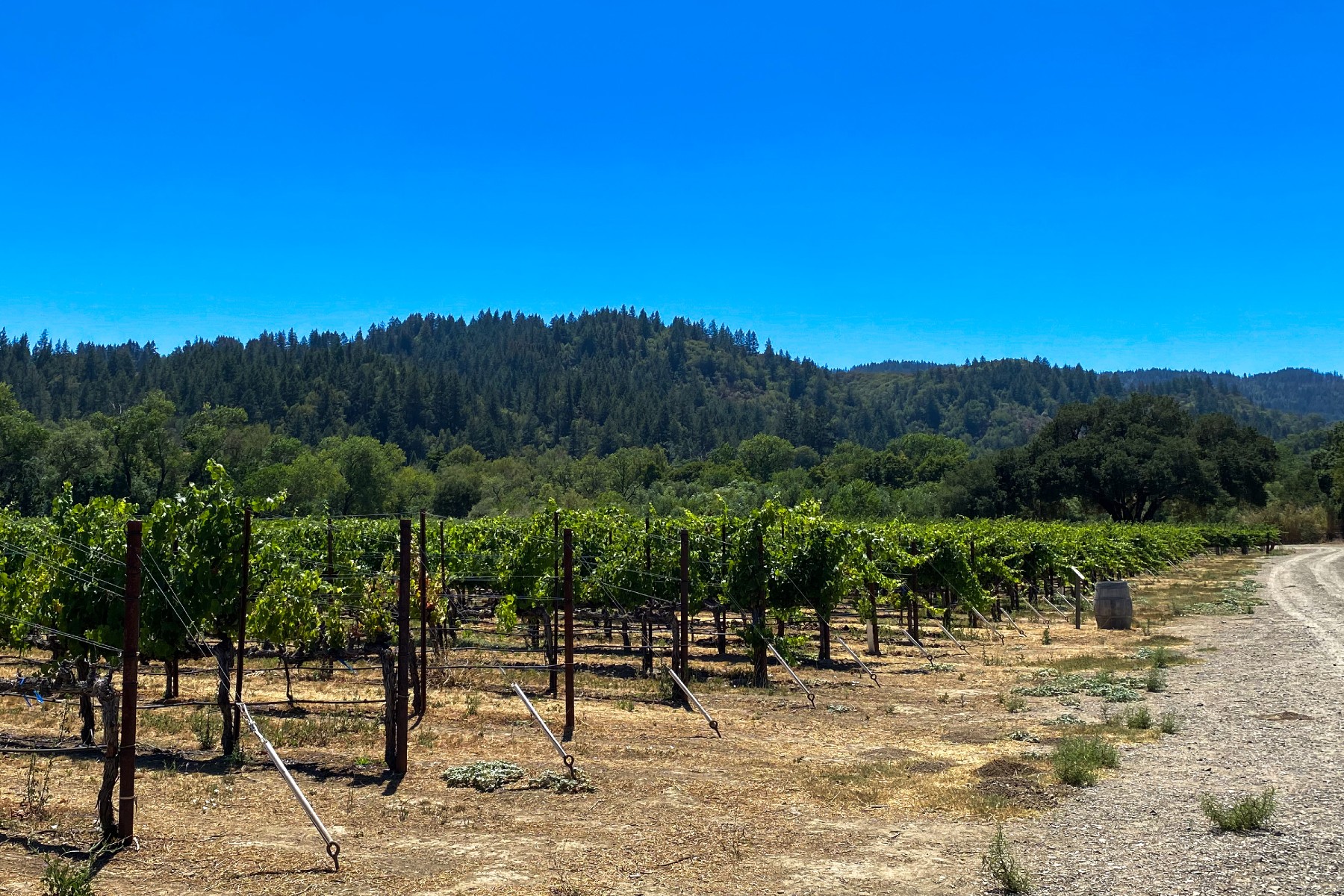 Well almost. Mike answered a questionnaire: "Can you afford a vineyard?"

When we left California for my job in New Jersey we brought along a barrel of Cabernet, Mike's first garage-made wine. But it wasn't enough to drink the wine, he wanted to make more! So, he started searching for properties in Healdsburg, one of our favorite spots in wine country. He came across a realtor's website and decided to answer a survey. Big mistake! He was soon communicating regularly with said realtor who had three properties "that would be perfect for us, but they wouldn't last long."
Somehow, I found myself on a plane to SFO and then off to Healdsburg, where four of our closest friends met us to help inspect the properties. They gave us helpful advice like where we should build the house and place their guest rooms. We decided on this beautiful vineyard in the heart of Dry Creek Valley and the rest, as they say, is history.
I thought we were simply buying a vineyard property. Little did I know it would evolve into starting a winery, opening a tasting room, and venturing into Rhône varietals and a collection of sparkling wines. It's been quite a journey!