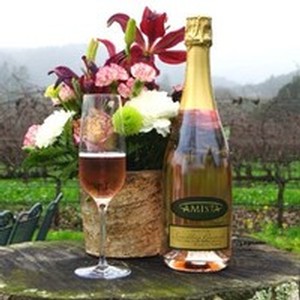 "This recipe can be used for any combination of summer fruits and berries. I typically like to have two fruits together – often one stone fruit and one berry, which go wonderfully together," said chef Liza Hinman of The Spinster Sisters in Santa Rosa.
Hinman's go-to wine to pair with this dessert is Amista's Sparkling Grenache,"
Read more about "Craving Sweets? 5 Local Chefs Share Their Summertime Dessert Recipes" by Dana Rebmann in Sonoma Magazine.