June 20, 2019 | In the News | Amista Vineyards
Amista, Sonoma, Sustainable!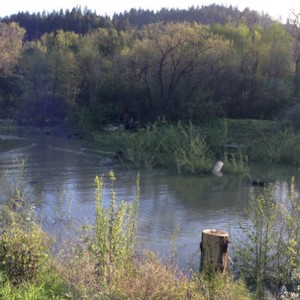 "Since 2013, Amista Vineyards in Dry Creek Valley has been working with the Sonoma County Water Agency to recreate a thriving habitat for endangered Steelhead trout and Coho salmon", writes Karin von Berg, Editor of Luxelife Magazine. Von Berg was a part of Sustainabiliy Camp, hosted by the Sonoma County Winegrowers, where participants saw first hand the many vineyards and wineries who are working to make the county a model of sustainability.
Read how Amista Vineyards and many of our neighbors are working to achieve the goal of 100% sustainability.