December 6, 2018 | Sparkling Moments in Wine | Vicky Farrow
Why Make Sparkling Syrah?
Our Sparkling Syrah started as a class project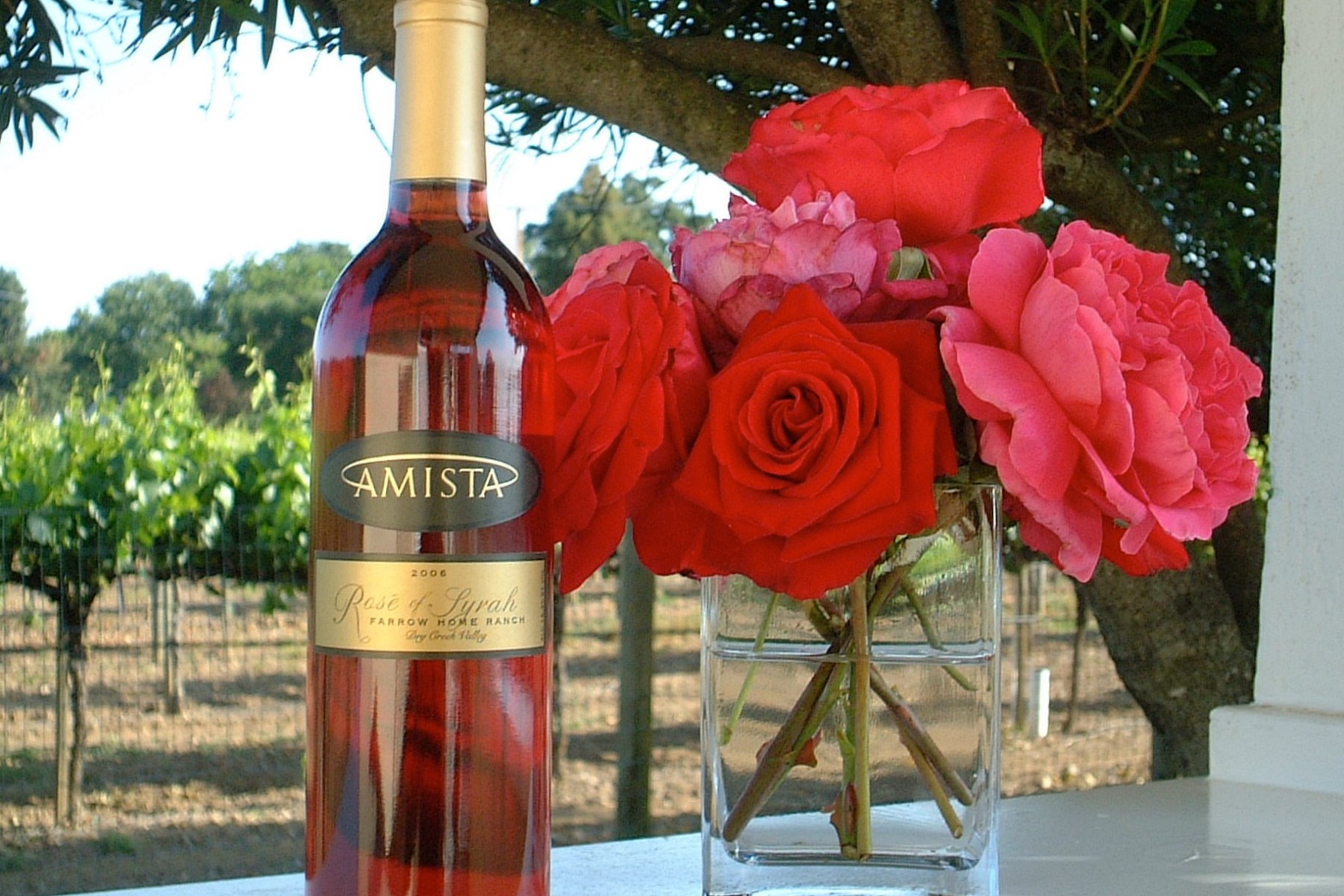 ...and turned out to be a joyous unplanned surprise!

We'd been making Chardonnay and Syrah from our estate vineyards and Zinfandel and Cabernet with fruit from our Dry Creek neighbors since we launched Amista in 2004. We made our first Rosé of Syrah in 2005. In 2007, our winemaker asked if he could have some of the rosé juice to make a sparkling wine in his winemaking class using the traditional Methode Champenoise. We said, "Sure, as long as we get to taste it!"
It was delicious, so in 2008 we decided to try making our own Sparkling Syrah. It was beautiful – a glittering raspberry color – and became an instant hit. I call it "joy in a bottle".
It looks festive on a holiday table and pairs beautifully with a wide array of Thanksgiving dishes. Because it stays on the skins for several hours, it picks up some tannins making it a great match with everything from barbecue to spicy foods like Thai and Mexican. Like many of our unplanned discoveries, it launched a whole new adventure. I am delighted that we were the first to make sparkling wine in Dry Creek, especially since I love bubbles!