March 8, 2023 | The Amista Blog | Amista Vineyards
A Toast to Ashley Herzberg Next Generation Winemaker from Amista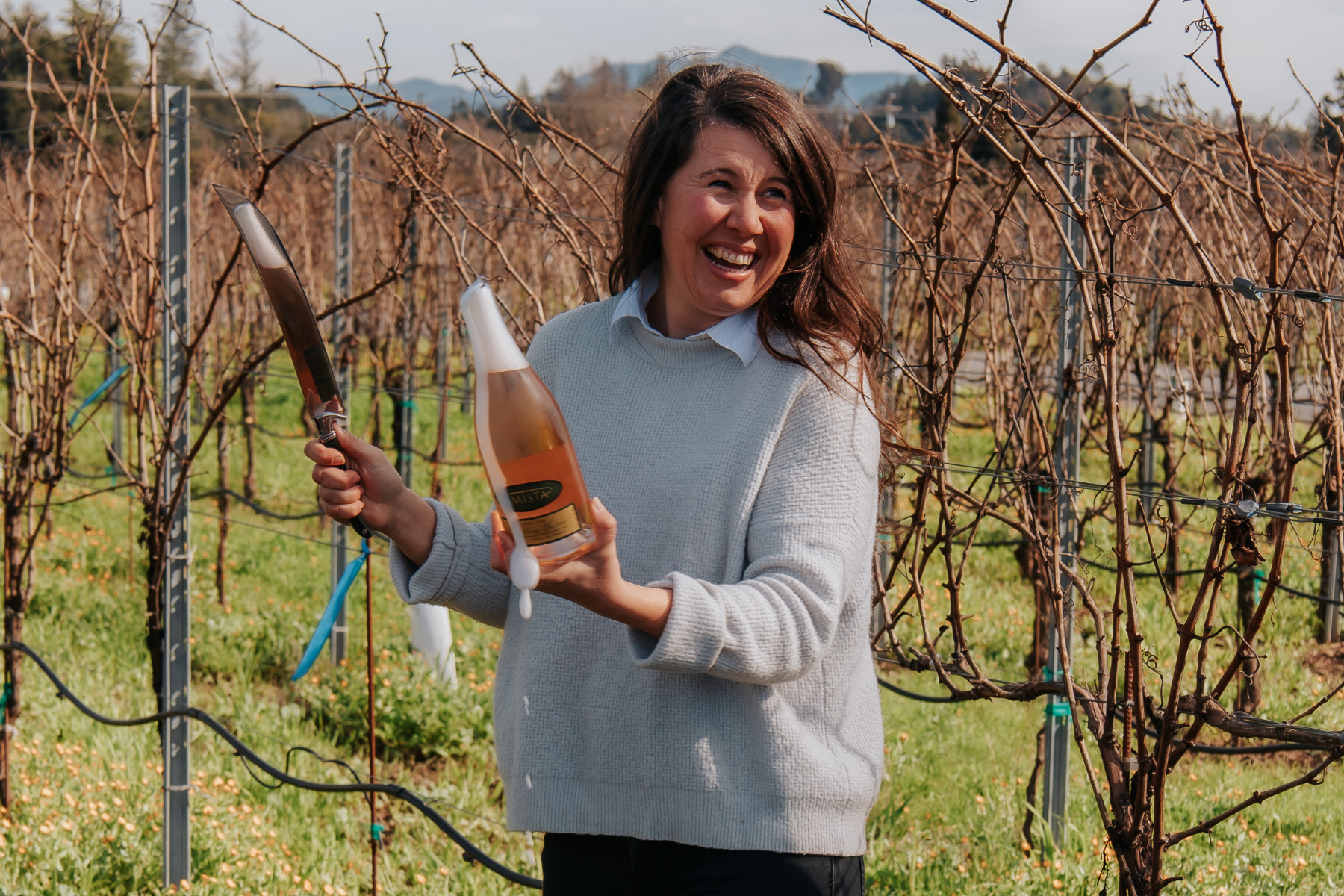 "As the consulting winemaker for Amista Vineyards and Cast Wines, Ashley's talents have produced many memorable wines. If you haven't tried the Amista sparkling wine collection, be sure to stop by soon," writes Rebecca Germolus in her article "A Toast to Women Winemakers."
"In honor of Women's History Month, let's explore the paths of a few women winemakers along the Wine Road," adds Germolus. If you are familiar with Sonoma County wine, you'll know the names of the three women she features as pioneers, Carol Shelton, Julia Iantosca and Phyllis Zouzounis. Not only do they craft amazing wines, but they truly have been part of blazing the path for a future generation of women winemakers in Sonoma County. Rebecca proposes a toast to these pioneering women, saying, "A big thank you to Carol, Julia and Phyllis for staying the course." We couldn't agree more.
We are thrilled that Ashley is recognized as one of the next generation women shaping winemaking in Sonoma County. She is in good company on this list of other extremely talented female winemakers. She knows and interacts with all these women. That is one of the most wonderful things about Northern Sonoma County. There is a sense of connection, mutual support and admiration that permeates our wine community. By the way, men are not excluded, although I suspect the bond with other women is something extra special.
One of the ways Ashley stands out is making sparkling wines. Only a handful of winemakers in Sonoma County can make that claim plus Ashley is equally talented at crafting still wines. Her focus at Amista is on creating elegant, approachable sparkling wines from varieties that are not traditional - Rhône varieties - though she uses the traditional method, the same process that is used to make French Champagne. She is currently making six sparkling wines for Amista, all grown in our estate vineyards, and has another fermenting in the bottle to be released in 2024 to celebrate our 20th anniversary.
If you haven't tried her sparkling wines or need to treat yourself again, we invite you to Taste With Us and toast to the women winemakers along the wine road.
Read "A Toast to Women Winemakers," by Rebecca Germolus.