October 29, 2022 | The Amista Blog | Amista Vineyards
Sparkling Syrah A Ghoulishly Good Halloween Pairing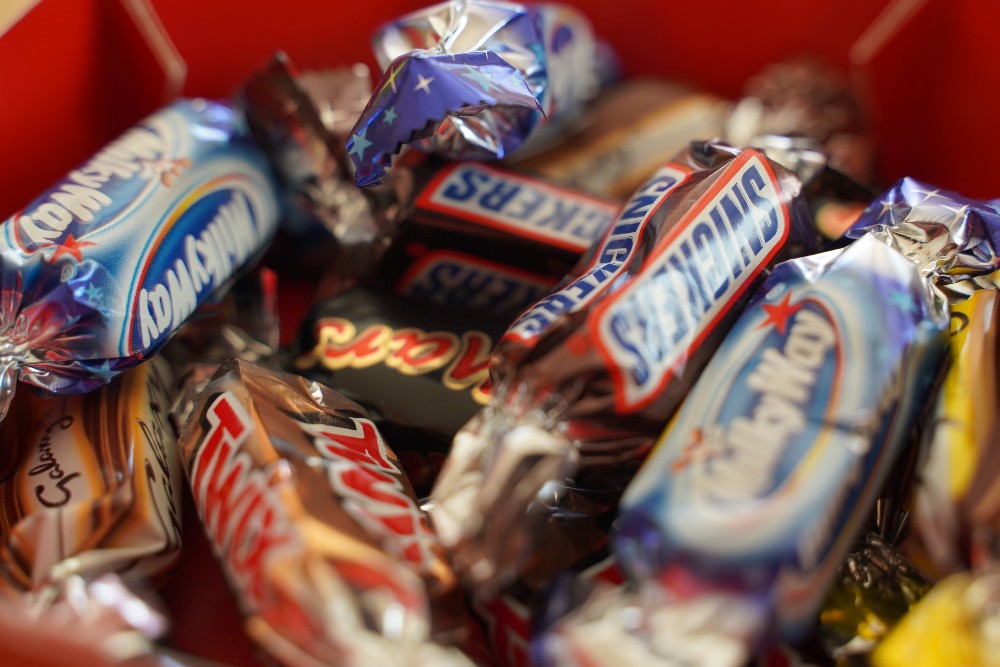 Devin Parr published an article in Wine Country titled The Best Wines to Pair with Your Halloween Candy. Who would have thought that our Sparkling Syrah would pair with Smarties. Devin explains, "These sweet-tart tubes of tiny candy disks are a true Halloween staple. Those little bites have a sweet and fruity flavor profile and a uniquely chalky finish, perfect for pairing with a glass of crisp, cold, sparkling wine."
If Smarties are not your thing, there are several other recommended pairings such as Twizzlers and Grenache, Starburst with Rosé or Milky Way with Cabernet. It may sound frivolous to pair wine with candy, but Devin holds a certification in wine expertise from the Apicius International School of Hospitality in Florence, Italy, as well as the Wine and Spirit Education Trust (WSET) Diploma, so she knows what she's doing.
In addition, trying different wines with a wide array of foods – even Halloween candy - is the best way to discover what flavors work with different varieties of wine. It is also the kind of practice that cements various flavors in your mind so you can identify them later.
Our winemaker, Ashley Herzberg, says a mentor once told her to write down everything she tastes and make notes to describe it. Doing this repeatedly creates the memories that allow you to identify even the most unusual flavors.
If on the other hand, you don't especially care if you can identify a vast array of flavors, you may want to simply plan a Halloween wine tasting party. You can impress your friends with this unique spin on wine tasting and Devin's article provides the perfect shopping list.