November 29, 2022 | The Amista Blog | Amista Vineyards
Dog Friendly Wine Tasting Near Healdsburg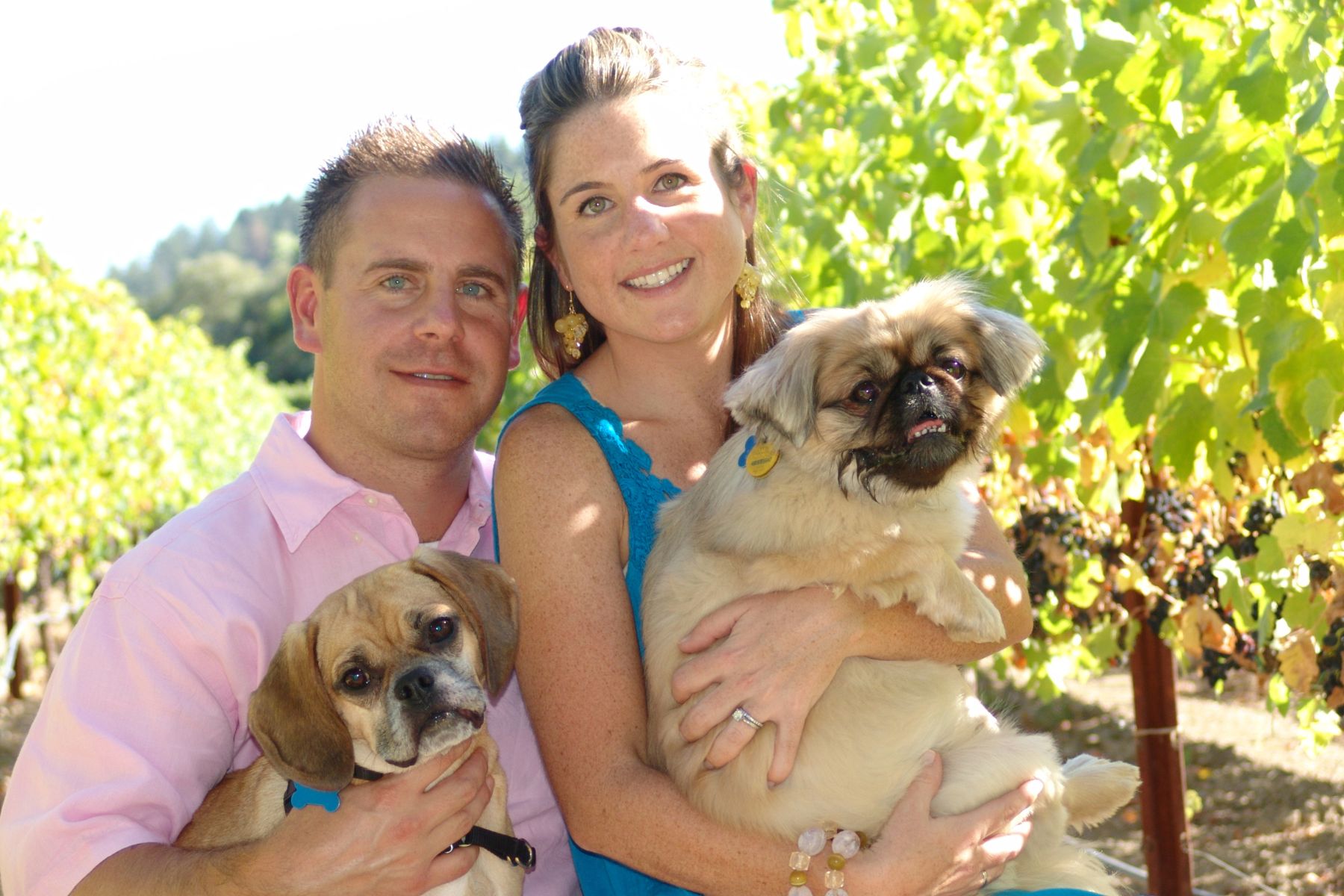 Wow! We are proud to be among so many wineries in Sonoma County who welcome our furry friends. "Finding dog-friendly wineries in these parts isn't all that ruff," exclaims Dana Rebmann in SFGate. Her article lists dozens of Sonoma wineries that welcome pooches and their pet parents. The article continues, "A slew of Sonoma wineries not only welcome, but look forward to meeting the pampered pooches of their guests."
Amista Has Always Been Dog Friendly
We have always looked forward to welcoming dogs to Amista, with water bowls sprinkled around the solar covered patio and a jar of treats behind the bar. As owners, we live on the property and love walking our dogs around the vineyard. Torin and Dylan, our two Sheltie males, especially love to make a stop at the tasting room to meet the other dogs who may be visiting. And friendly doesn't stop at dogs. Amista means "making friends" and we pride ourselves on a warm welcome for each and every one of our guests.
And Amista Has Sparkling Wines!
The description of Amista reads, "Dogs can enjoy the good life at this Healdsburg winery, lounging by their human's side on the patio. Still and sparkling wine is available for tasting at Amista and reservations are recommended, especially on weekends." Although there are many dog-friendly wineries on the list, Amista is one of the very few that offers sparkling wine tasting! We love introducing our lineup of estate grown, Methode Champenoise sparkling wines to our guests.
Plus Amista Has Rhône Wines!
All our Rhône wines are grown in the estate vineyards that surround the solar covered patio, where you can sit back, sip and enjoy the views. Although the dogs seem oblivious to it, the humans enjoy the change of pace from the usual Cabernet, Pinot and Zinfandel flights offered at other Sonoma wineries. We have a selection of Rhône varieties, a sensational Rhône blend we call Tres and unique Rhône sparkling wines, along with a more traditional Blanc de Blanc.
But That's Now All – A Romp in the Vineyard for the Dogs
The dogs surely won't be oblivious to a walk around the vineyards while their humans partake in a self-guided vineyard tour. Grab a map and stop at each of the signs to learn about the grapes we grow, our commitment to sustainable farming, the habitat project designed to restore the natural environment for the Coho salmon and Steelhead trout in Dry Creek, and the 200-year-old heritage oak tree.
Check out the whole list at "These Sonoma wineries welcome pooches and their pet parents" by Dana Rebmann in SFGate.
And on your next trip to Healdsburg in Sonoma County, we invite you – with or without your best friends – to Taste with Us.