May 24, 2022 | In the News | Amista Vineyards
Does Amista Vineyards Make Vegan Wines?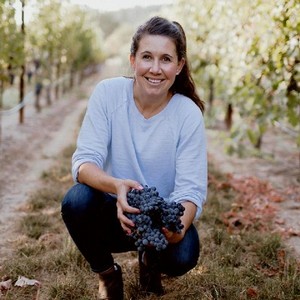 Yes! Since 2014, every wine in the Amista collection is vegan.
Sonoma Tourism recently published an article showcasing some of the vegan wineries in Sonoma County. It explains that "Historically, and this is largely still true present day, the process of fining and filtering wines always involved the use of fining agents that included animal ingredients. There's nothing unusual about these ingredients in winemaking, and these fining and filtering methods are still prevalent in most commercial wine-producing regions around the world."

What Are Fining Agents?
Fining agents are used to clarify and polish the wines to remove the small particles and sediment. The agents bind with the particles making them large enough to filter out of the final wine. They are completely removed before the wine is bottled, but the fact that animal derivatives were used in the winemaking process means the wines cannot be considered vegan.

Does Amista Use Fining Agents?
In the early years, like most wineries, we used fining agents for some of our wines. Since Ashley Herzberg joined as winemaker in 2011, all our wines have been vegan, except one where she used egg whites as a fining agent. That wine was vegetarian but not vegan.

Amista - Vegan Wines, Organically Farmed
Now all our wines are vegan. This is only one part of our commitment to make our winemaking process more natural, as the article explains:
"All of Amista Vineyard's wines are vegan, as a result of the winery's focus on minimal-intervention winemaking practices. No fining agents are added to Amista's wines. Instead, the focus is on keeping wines in balance naturally, through close attention to the vineyard, pressing choices, and skin contact time.
Amista's vineyards are farmed organically, the property is free of herbicides and glyphosates, and the vineyards are certified as Fish Friendly and Sustainable."
Today, there are more and more wineries in Sonoma County that craft vegan wines. Check out Sonoma County Vegan Wineries for a diverse list of wineries from all parts of Sonoma County. Yes, we have something for everyone!
When you come, we invite you to Taste with Us at Amista Vineyards in the heart of Dry Creek Valley, just outside the town of Healdsburg. We specialize in estate grown, Methode Champenoise sparkling wines and Rhône varieties. Soak up our gorgeous vineyard and valley views and experience a friendly Amista welcome (Amista means "making friends" in Spanish).