November 21, 2022 | In the News | Amista Vineyards
Amista Vineyards Featured on Sonoma Sparkling Wine Tour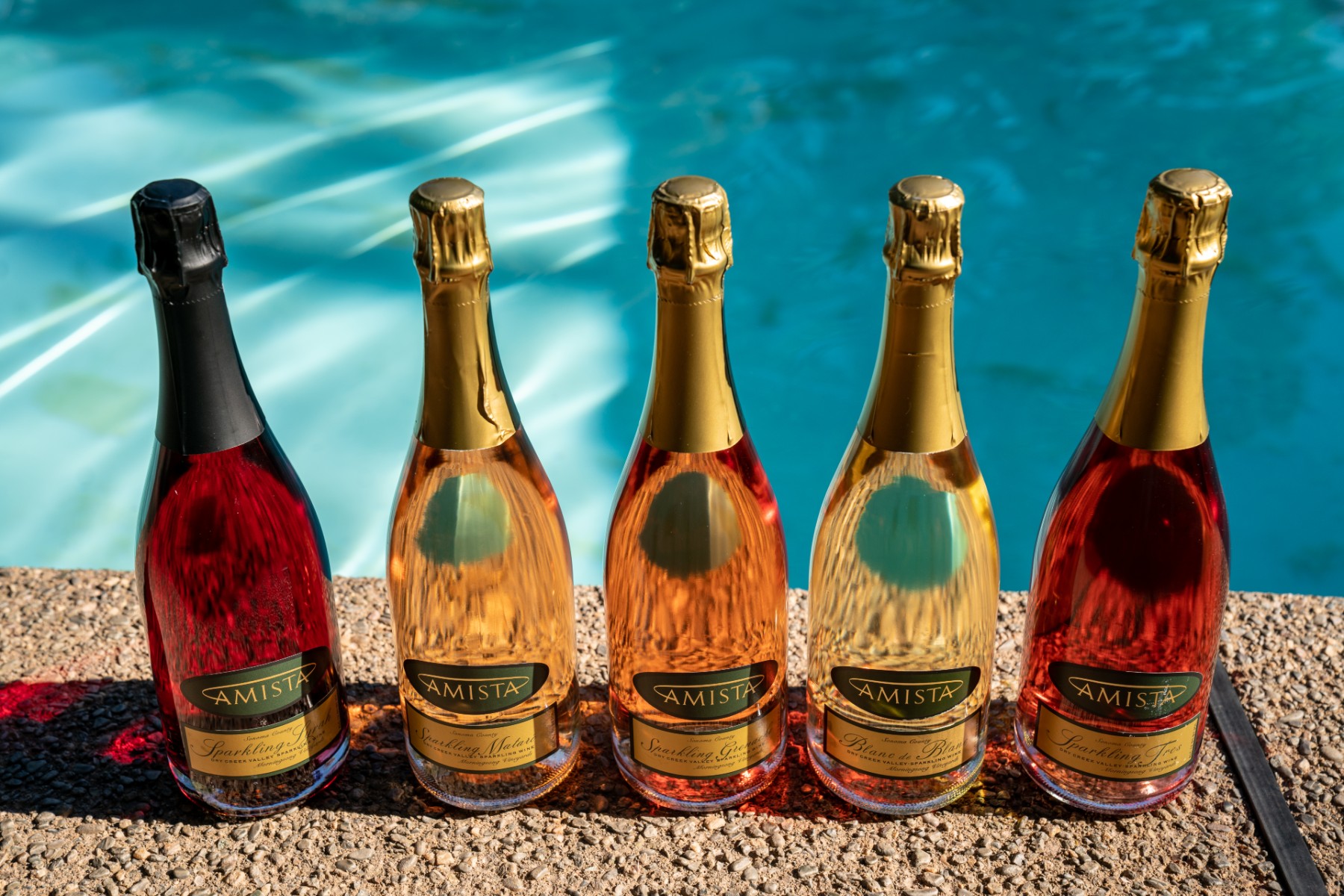 Thanks Sonoma.com for including Amista in your Sparkling Wine Guide as one of the six top places to "sample some of the best bubbly in Northern Sonoma County." The Guide begins with, "Move over Champagne… Sonoma County is home to some pretty great sparkling wines."
Move Over Champagne – Sonoma County Produces Delightful Sparkling Wines
It goes on to say, "France may have the literal trademark on Champagne, but the sparkline wines long-produced in Sonoma County are no less delicious. The northern part of the County is home to several well-known and under-the-radar producers making delightful sparkling wines in a variety of styles and grapes, from Brut Rosé to Sparkling Syrah."
What is the Difference Between Sparkling Wine and Champagne?
I am often asked, 'What is the difference between sparkling wine and Champagne?' The simple answer is the only difference is the region where the wine is made. To be called Champagne, the bubbles must be produced in the Champagne region of France according to strict standards. For a more complete explanation, check out the
"Champagne vs Sparkling Wine"
in the
"Sparkling 101"
section on
Sparkling Discoveries
, my new side project showcasing all things sparkling.
The People Behind the Sparkle
We are proud to be among the wineries in Sonoma producing delightful sparkling wines. I love exploring, producing and sharing sparkling wine with our guests and club members. I also love connecting with other people in the world of sparkling. I have had fascinating conversations with three of the people – all women - behind some of the wineries mentioned in the Sonoma Sparkling Wine Tour, including our very own winemaker, Ashley Herzberg. Learn a few of their secrets on the Sparkling Discoveries website:
Next time you're in Sonoma County, you might want to plan a sparkling wine tour. We invite you to make Amista your first stop and
Taste with Us!