May 1, 2018 | In the News | Amista Vineyards
Amista is Dog Friendly!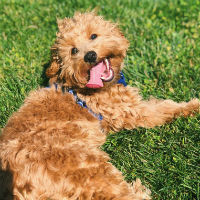 "Amista Vineyards, our third vineyard of the day ended up being one of our favorites…in fact, it's the only vineyard where we actually signed up for a wine club membership. That decision was inspired in part by the delicious wines we sampled (I went for the sparkling flight, mmm), as well as the incredible hospitality we experienced. David, who led our tasting, couldn't have been any more knowledgeable, welcoming, or friendly."
"Cooper...had the absolute time of his life. I mean, that face says it all."
Read the Dog-Friendly Guide to Sonoma County, CA by Kelly Borglum