Events at Amista
We love living in the heart of Sonoma's idyllic Dry Creek Valley and want to share the pleasures of wine country living with you. We hope you'll join us for some of the fabulous occasions we have planned for this year.
If you live in the area or are visitng from out of town, we invite you to join us for Local's Day, the third Friday of the month.
~ Vicky and Mike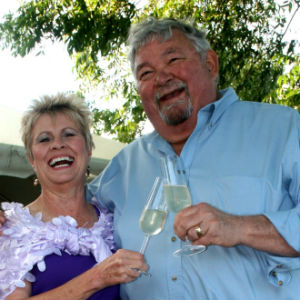 Annual Events
Winter Wineland at Amista - January - weekend before MLK day
Passport to Dry Creek Valley at Amista - April - last weekend
Amista Dinner in the Vineyard - August - first Saturday
Wine & Food Affair at Amista - November - first weekend
Amista Sparkling Holidays - December - first Saturday
Below is more detail on our Annual and other special events.
June 2018
Paws 4 Wine at Amista
11:00 AM to 3:00 PM
Sat, Jun 23, 2018
Venue:
Amista Vineyards and other participating wineries
Contact:
Tammy at 707.431.9200,
tr@amistavineyards.com



Help us help Canine Companions for Independence! We will donate 10% of all wine sales for the day to support this fabulous organization. Enjoy a beautiful day along the Wine Road, taste our wines and estate grown bubbles and stock your cellar. Together we can make a difference.
Always dog friendly, Amista Vineyards has hosted a benefit for Canine Companions for many years. We are thrilled to partner with the Wine Road to further support this wonderful organization.
Tickets not required although reservations are always warmly welcomed.
August 2018
Amista Winemaker Dinner in the Vineyard
6:30 PM to 9:30 PM
Sat, Aug 4, 2018
Venue:
Amista Vineyards
Contact:
Mitra at 707.431.9200,
tr@amistavineyards.com


We invite our club members and your guests to join us for a truly magical wine country evening—dinner in the vineyard. We'll dine at sunset and enjoy a splendid four course dinner, each course paired with one of our estate grown wines by Winemaker Ashley Herzberg.
Seating limited to 50.
Click below to be added to the wait list.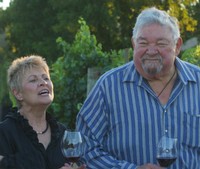 We hope you'll join us!
Vicky and Mike
October 2018