Events at Amista
We love living in Healdsburg in the heart Sonoma's idyllic Dry Creek Valley and want to share the pleasures of wine country living with you.
~ Vicky and Mike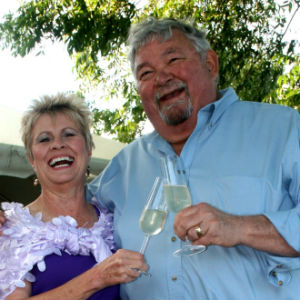 Annual Events
January - Winter Wineland at Amista - weekend before MLK day
April - Passport to Dry Creek Valley at Amista - last weekend
August - Amista Dinner in the Vineyard - first Saturday
October - Wine Club Harvest Celebration - second Saturday
November - Wine & Food Affair at Amista - first weekend
December - Amista Sparkling Holidays - first Saturday
See below for details of upcoming events.
November 2020
December 2020
Amista Sparkling Holidays 2020
5:30 PM to 7:30 PM
Sat, Dec 5, 2020
Venue:
Amista Vineyards
Contact:
Our Wine Club Coordinator at 707.431.9200,
club@amistavineyards.com
Celebrate the season with your friends at Amista! We invite you to our annual sparkling soiree including:
Festive musical presentation
Our traditional sabrage ceremony
Limited edition sparkling and classic wines
Elegant hors d'oeuvres
Offered exclusively for Amista Club Members and their guests.
This event is limited to 50 guests.