Visit Amista, Discover Healdsburg
Become a Wine Country Insider!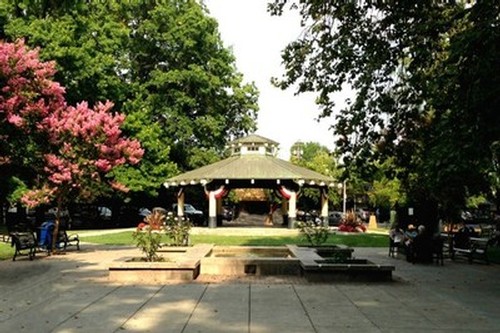 We first traveled to Healdsburg from our home in Colorado in 1982. We fell in love and never stopped coming back. It is a dream come true to live in this special place and we're excited to share it with you.
Vicky & Mike Farrow, Proprietors
Local Restaurants We Like
There are many wonderful places to eat in Healdsburg. Here are a few of our favorites:
The Parish Cafe (open for breakfast and lunch)
Costeaux French Bakery & Cafe (open for breakfast and lunch)
---
Local Inns We Like
Before we moved to Healdsburg, we stayed at some charming inns and they remain wonderful today. These are our favorites:
Farmhouse Inn - our partner in luxury accommodation in nearby Forestville
Healdsburg Inn - on the Healdsburg Plaza
The Madrona - about a mile west of the Healdsburg Plaza
Honor Mansion - Currently closed for renovations - about a mile from the Healdsburg Plaza
---
Recommended Farm Stay
Dawn's Airbnb - just minutes from Amista
---
Healdsburg Hotels
Since we moved here, Healdsburg has also added two lovely hotels:
Hotel Healdsburg - downtown on the Healdsburg Plaza
H2 Hotel - downtown, a block from the Healdsburg Plaza
---
Other Places to Stay
Here are a few other local lodging options recommended by our Amista wine club members:
Decanter Healdsburg - in the heart of Dry Creek Valley, less than a mile from Amista (let Jack know we sent you)
Dry Creek Inn - in Healdsburg, three miles from Amista
Geyserville Inn - about 8 miles from Healdsburg
California Vacation Rentals by Owner
check Healdsburg and other nearby towns - Geyserville, Cloverdale and Windsor