Vintage Partner Shipment - March 2018
It's your choice!
Let Us Do the Work
Ashley picked some fantastic wines for your
Spring Winemaker's Selection
or
Pick your own
Login to pick your favorites by Feb. 23
Winemaker's Selection
We have a special treat for you this Spring - a 2016 Grenache. We made only 69 cases and it will not be included in any other club shipment except yours. You will also be first to receive our latest Spring releases of Chardonnay, Zinfandel, Tres, Sparkling Grenache and Sparkling Syrah.
If you want the Winemaker's Selection, there's nothing for you to do. We'll process your order according to the schedule below.
Custom Selection
Please login to choose your wines by February 23 to guarantee a custom selection. Go to the Wines tab and pick two cases of the wines you love. You can also email or give us a call.
Spring Schedule
| | |
| --- | --- |
| Feb 13 | Get ready email |
| Feb 23 | Last day to place custom orders or change shipping address |
| March 5 | Credit cards charged and wine available for pickup |
| March 12 | Wines ship |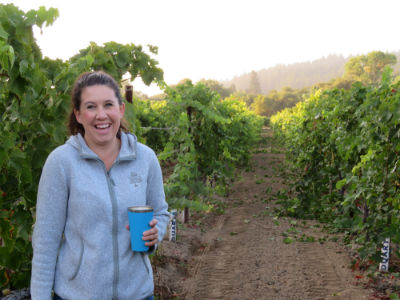 "It's not every year I get to release a Grenache - this is one of those special years! And to make it doubly exciting, our Sparkling Grenache was named as a Hot Brand by Wine Business Monthly. I can't wait for you to have both of these gorgeous Grenaches."
Ashley Herzberg, Winemaker